Rand to receive Alumni Service Award from CANR
Susan Rand will receive an Alumni Service Award.
February 25, 2017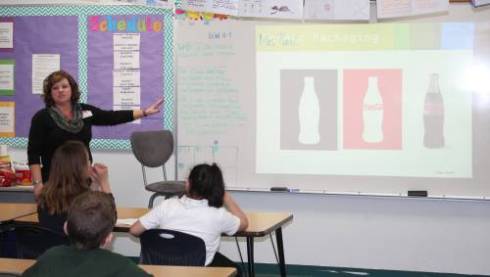 The College of Agriculture and Natural Resources (CANR) at Michigan State University (MSU) will honor 12 leaders in agriculture and natural resources for leadership at the community, state and/or national levels during the annual Agriculture and Natural Resources (ANR) Week luncheon at the Kellogg Hotel and Conference Center March 7.
Susan Rand will receive an Alumni Service Award.
Rand obtained her bachelor's degree in packaging from the School of Packaging at Michigan State University in 1995. Currently, Rand is a Senior Manager for Contract Manufacturing at Kellogg's. As a packaging professional, Susan also worked for Kellogg's as contract manufacturing manager and marketing engineer. During her time at Kellogg's Rand has been able to implement LEAN principles that reduce waste, improve cost structure and increase OEE.
Rand has served on the MSU Packaging Alumni Association Board and on the Scholarship and Fundraising committees. In 2015, she was honored with the MSU Packaging Alumni Association Service Award. When attending career days at local primary schools, she talks about her love of packaging and the importance of packaging in the product development process, and helps students understand estimated costs and feasibility. These career day visits led to high school seniors having the opportunity to job shadow engineers. At Michigan State, Rand continues to mentor MSU Packaging students. Rand has also been successful in getting her previous employers, including Kellogg's and Amcor, to recruit at MSU for internships and full-time positions. In fact, at Amcor, she was instrumental in the company hiring its first intern 12 years ago.
Outside of Michigan State, Rand is an active part of her community. She served as a troop leader for Girl Scouts as well as a coach for Little League softball. She has served as a science fair judge for Minges Creek Elementary School and several local high schools in Jackson and Battle Creek. She taught packaging modules for both Harper Creek High School and Battle Creek Math and Science Center Summer Camps.