Read to your baby – it's never too early to begin
Reading to your child at a young age fosters important intellectual development and critical reading skills that are necessary for success later in life.
December 21, 2012 - Author: Angela Harris, Michigan State University Extension
Updated from an original article written by earlychildhood@anr.msu.edu..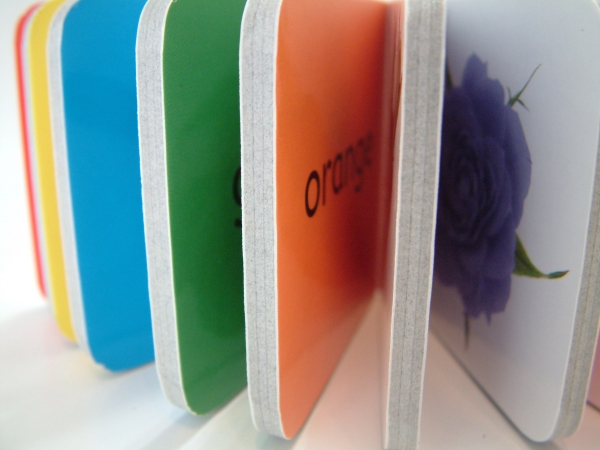 It's never too early to begin reading to your child. Not only will you create strong pathways for language development later, you will also create a bond between you and your child. Your baby has already been listening to your voice even before they were born, and have already learned much about communication. When you read to them, it adds even more to their knowledge, including new words. They also learn grammar and how to put sentences together even before they begin to talk from this kind of interaction; you are also nurturing a life-long reader.
According to Allina Health, reading aloud to your child has been called the single most important activity for building the knowledge needed for success in reading. Books help your child understand their world. They will learn about objects, routines, people and places. At first, your baby will not understand the story, and may instead focus on looking at pictures or turning the pages. But soon your baby will realize that stories are interesting, and books will become a fun and meaningful way to for them to gain information.
Allina Health explain the impact that talking to and reading to children can have:
An average of 2 minutes of reading or talking to your child will result in vocabulary of fewer than 4,000 words
An average of 1 hour of reading or talking to your child will result in vocabulary of 8,0000 to 10,000 words
An average of more than 1 hour of reading or talking to your child will result in vocabulary of more than 10,000 words.
By kindergarten, children need to know more than 10,000 words to become successful readers.
How you read to you baby will change as they get older. During the first few months, your child is more focused on the sound of your voice so you can read just about anything. However, it will be more interesting for your baby if you can find material with a sign-song or rhyming text, or by using your "parentese."
As your baby's interest grows, find books with simple pictures. Before long, your baby will grab at things, so choose vinyl or cloth books with faces, bright colors and shapes. Next, move onto board books when then begin responding to what's on the inside of the book. They also love to explore books with their hands and mouths, so keep in mind that board, vinyl and cloth books are more durable. Also, during this time it is not necessary to read the all words in the book, you can simply talk about the pictures in the book. As they get older, allow them to turn the pages themselves, even if they skip some.
As babies become toddlers, and their love of books grows:
Point to the words and pictures, using sound effects, facial expressions and pretend voices
Talk about new words and their meanings
Pause for your child to fill in a words or rhyme, for example, "Jack and Jill went up the ____!"
Ask your child to tell you what is happening in a picture
Stop reading and ask your child what they think will happen next
Listen your child when she is "reading"
Remember to read to your baby every day – books are a powerful tool!