Ready-made resources to support military volunteer groups
MSU Extension has resources to support your family readiness, key spouse or work-life group activities.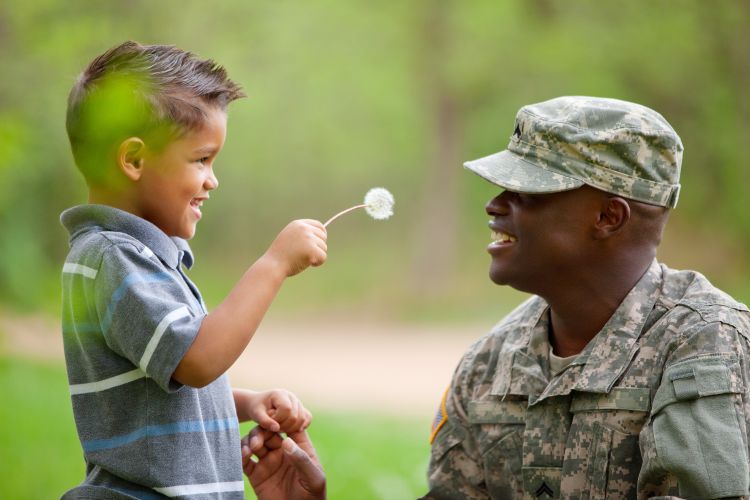 Did you know that Michigan State University Extension and Michigan 4-H have ready-made programs and resources to help support your military volunteer group activities? Whether you are a family readiness group, key spouse program or work-life program, these programs and resources can be used in working with your families and helping to provide activities during family-focused events.
Read below to find out more information about these free, ready-made programs and resources you can access to help support your military volunteer group activities.
Heads In, Hearts In: A Delivery Approach to Family Enrichment Programming: An approach to educational programming that involves youth and their families learning together as they focus on a topic. A great opportunity to provide fun, hands-on activities for youth of all ages and their parents at family focused events.
Inquiring Minds Want to Know: Science Activities for Young Minds: Science engages curiosity and provides kids the opportunity to know they can help solve the world's big problems. Science provides practical tools for understanding everyday life. Use these science activities to help engage children in fun, hands-on science experiences.
Healthy Youth Activities for 4-H Leaders and Clubs: Health is the fourth "H" in 4-H and an important part of every 4-H member's life. By incorporating simple activities related to healthy eating and healthy activities, parents and club members can help make healthy living a priority in the lives of their youth.
You can use these activities during your family-focused events.
4-H Science Blast: Engage youth in science experiences covering a variety of topics.
Teaching Science When You Don't Know Diddly Squat: Use this series of ready-to-go lesson plans to start teaching inquiry-based science to youth. The purpose is not to teach specific content, but to teach the process of science—asking questions and discovering answers. This activity encourages young people to try to figure things out for themselves rather than just read an answer on the internet or in a book. As a leader, try not to express your opinion, but let the youth engage in arguments based on evidence.
Michigan 4-H Snapshot series: Provides information and suggestions for activities on project areas you can explore with youth.
4-H Military Family Book Sheets: Help parents and guardians find books and activities to help their children during various stages of their service members' deployments. Each book sheet contains a summary of the book, author and publication details, and activities they can use with their children pre-, during or post-deployment to extend the message of the book. To find each book, check with your local library, bookstore or online retailer.
4-H Military Family and Family Book Sheets QR Code Labels: MSU Extension is now offering free QR code-linked family and military family book sheets for 63 of the most popular and highly recommended children's books! Libraries, child care centers, teachers and early childhood professionals can place these QR code-linked labels inside the cover of the corresponding book. Parents or caregivers with a smart phone or tablet can scan the QR code and receive a free family book sheet. The family book sheets include tips for reading aloud with children, ideas to extend the book themes and more!
4-H Military Book List: Helps with a list of recommended titles for military children and youth. The book list contains recommended titles for different age groups, a short summary of the book and a QR code that can be scanned to receive a free 4-H military family book sheet.
For more information about programs and resources available to military families through Michigan 4-H, please visit Michigan 4-H Military Family Programs.