REAP grant and loan opportunities for greenhouse energy projects
The Rural Energy for America Program has again made funds available to help agricultural producers improve their energy efficiency.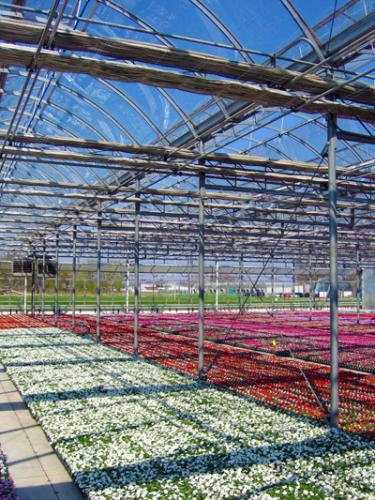 The United States Department of Agriculture (USDA) has announced funding to provide $10.4 million in grants and up to $43.4 million in guaranteed loans nationally through the Rural Energy for America Program (REAP). Funds are available to help agricultural producers develop renewable energy systems, make energy efficiency improvements, and feasibility studies for renewable energy systems.
Eligible projects include investments in anaerobic digesters, biomass boilers and burners, solar collectors, wind energy, and energy efficiency improvements. Examples of energy efficiency projects include the installation of more energy-efficient motors, pumps, fans, ventilation systems, curtain systems, heating systems and lighting systems. Several greenhouses in Michigan have received awards from this program in recent years.
Applications for grants, grant and loan combinations, and feasibility studies must be received by the USDA Rural Development State Office or Area Offices by April 30. Guaranteed loan only applications will be accepted until July 15.
For more information, download the March 29 press release announcement for 2013 REAP funding. Additional greenhouse energy resources are on the Michigan State University Extension Greenhouse Energy Cost Reduction Strategies website. Questions from Michiganders about the REAP program can be directed to the USDA Rural Development Business Programs Division in the East Lansing, Mich., state office at 517-324-5157.