Register for Backyard Fruit 101 webinar series to learn how to grow your own fruit
Learn about various backyard fruit and important practices for a successful fruit harvest.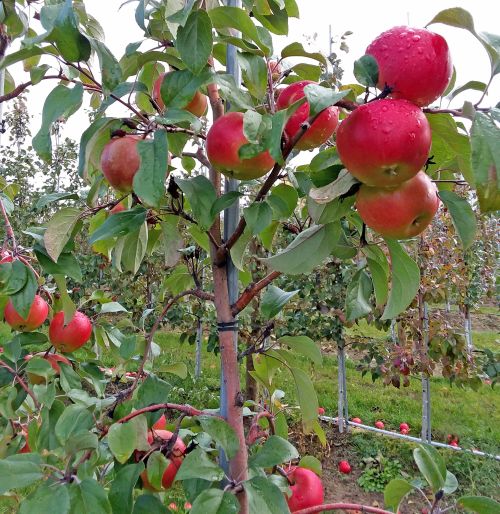 Do you have visions of fresh strawberries, apples or blueberries? Are you thinking of incorporating some fruit within your landscape or garden area? Would you like to learn what it takes to successfully grow fruit in your yard? If so, now is the time to register for a new Michigan State University Extension webinar series, Backyard Fruit 101: An Introduction to Growing Your Own Fruit. Classes will be offered Tuesday evenings from 6:30-7:30 p.m. EST beginning April 20 through May 25, 2021.
Join me and my consumer horticulture colleagues David Lowenstein and Nathaniel Walton as we present topics for newer backyard fruit growers and gardeners who are thinking about growing fruit for personal use. We will cover what is required to get started, selecting a site, preparing soil, selecting cultivars and fruit, pruning practices, integrated pest management and various other maintenance activities important to successful fruit production.
Additional Extension resources will be available for download. This webinar qualifies for 6 hours of Extension Master Gardener educational credits. For project description, choose: Food Gardening - General.
Cost is $30 if you register by the early bird date of April 15. After this, the cost is $40.
Register for Backyard Fruit 101: An Introduction to Growing Your Own Fruit
If you are not available during the live class sessions, you will be provided a recording. Before the first class, you will be provided with a Zoom link. Be sure you have high speed internet for a positive class experience.