Register now for the 2024 Crop and Pest Management Updates
The annual series will be held regionally with a virtual option tailored to northern Michigan producers that has four proctored sites.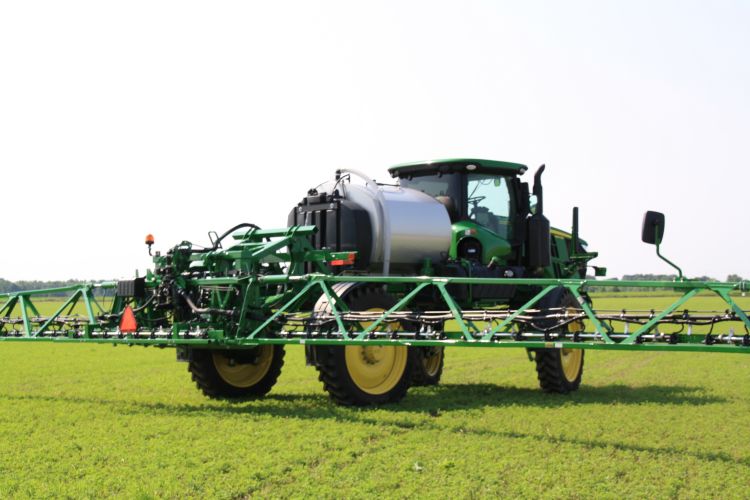 Michigan State University Extension field crops educators will be hosting the 2024 Crop and Pest Management Updates. There will be five regional meetings, as well as one virtual meeting live streamed with four proctored sites, held across Michigan to provide farmers, agribusiness professionals and others interested in agriculture the opportunity to hear from MSU specialists and educators.
Regional Crop and Pest Management Update meetings are held every year to allow MSU Extension field crops specialists and educators to bring the most recent research to you. This is a chance to interact with multiple MSU Extension specialists at one time. participants will receive a copy of the 2024 MSU Weed Control Guide. The cost of the guides, distributed during these meetings, has been generously supported by Michigan Corn, Michigan Soybean Committee and Michigan Wheat.
The topics at each site are selected by the local host and therefore will vary by site. Agendas for each of the programs will be available from local field crops educators or by calling the MSU Extension office (phone numbers listed below). Each meeting will take place from 9 a.m. to 3 p.m. with registration starting at 8:30 a.m.
Locations, dates and contact information
Jan. 4 — Virtual, Zoom, Contact: Isabella County Extension at 989-317-4079
Jan. 4 — Brimley (proctored site), Waishkey Bay Farm, 10135 W. Mills Rd, Brimley, MI 49715; Contact Isabella County Extension Office at 989-317-4079
Jan. 4 — Chatham (proctored site), Upper Peninsula Research and Extension Center, E3774 University Dr., Chatham, MI 49846; Contact Isabella County Extension Office at 989-317-4079
Jan. 4 — Rogers City (proctored site), Presque Isle County Building, Commissioners Room, 106 E. Huron Ave, Rogers City, MI 48779; Contact Isabella County Extension Office at 989-317-4079
Jan. 4 — Stephenson, MSU Extension Office, S. 904 Highway 41, Stephenson, MI 49887; Contact Isabella County Extension Office at 989-317-4079
Jan. 9 — Ithaca, Gratiot Isabella Regional Education Service District, 1131 E Center St., Ithaca, MI 48847; Contact Gratiot County Extension Office at 989-875-5233
Jan. 16 — Peck, Sanilac Career Center, 175 E Atiken Rd., Peck, MI 48466; Contact Huron County MSU Extension Office at 989-269-9949
Jan. 29 — Dowagiac, Dowagiac Conservation Club, 54551 M-51 North, Dowagiac, MI 49047; Contact the St Joseph MSU Extension Office at 269-467-5511
Feb. 5 — Dundee, Old Mill Museum, 242 Toledo Street, Dundee, MI 48131; Contact Jackson County Extension office at 517-788-4292
Feb. 8 — Frankenmuth, Saginaw Valley Research and Extension Center, 3775 S Reese Rd., Frankenmuth, MI 48734; Contact Lapeer County Extension Office at 810-667-0341
Registration is open and required for each participant. Registration includes lunch and materials. Pre-registration is preferred so we can ensure an accurate count for meals and materials. Registration will close one week prior to the event so please plan accordingly.
Each of the sessions will have a registration cost of $40 per person. For the regional meetings including the proctored sites, registration includes coffee/donuts, lunch and materials. For online registration, the cost helps cover the cost of shipping the weed guides.
Restricted use pesticide (RUP) credits for Private/Commercial Core and 1A will be applied and the amount will vary by site. For online participants, each person must be logged into the seminar from their own device such as a laptop, desktop or smart phone to receive RUP credits. All seminars will also offer certified crop advisor (CCA) continuing education credits (CEUs). Again, these will vary by location. Please contact the Extension office for your region listed above to know the offered RUP and CCA CEU credit amounts.