Registration is open for the Michigan 4-H Dairy Conference
Michigan 4-H Dairy Conference takes places March 11-13, 2016, at Camp Beechpoint. Space is limited, so register soon!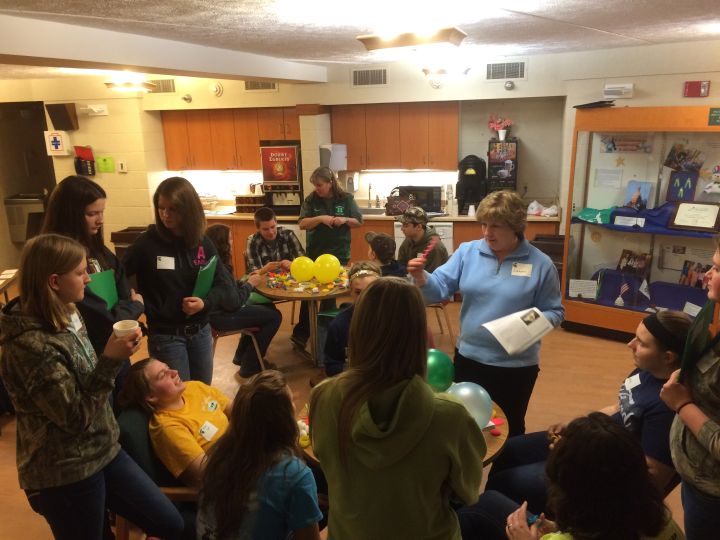 Every winter, Michigan State University Extension's 4-H Youth Development Program hosts numerous weekend workshops for youth and volunteers. These workshops are topic-specific and allow participants to meet like-minded individuals from across the state and offer different learning opportunities. Most workshops take place at Kettunen Center, the full-service conference facility owned and operated by the Michigan 4-H Foundation in Tustin, Michigan, but a few are held in different locations across the state.
In 2016, the Michigan 4-H Dairy Conference travels to Camp Beechpoint in Allegan, Michigan, March 11-13 for a weekend of learning and fun. Youth ages 11-19 (as of Jan. 1, 2016) are invited to attend the conference, as are parents and volunteers. For more details and to register for the event, visit the Michigan 4-H Dairy Conference registration page. Do not delay in registering – conference attendance is limited to ensure every participant receives an active, personal learning experience.
The conference theme this year is dairy cow nutrition and will cover digestive track physiology for calves and mature cattle, ration formulation, pasture nutrition and much more! Dairy experts from MSU Department of Animal Science, MSU College of Veterinary Medicine and the dairy industry will be on-hand to lead interactive sessions with youth and volunteers.
On Saturday, March 12, conference attendees will take a short road trip to the W. K. Kellogg Biological Station to visit the Pasture Dairy Center in Hickory Corners, Michigan. This dairy farm presents a unique opportunity to see a different type of dairy management system because it integrates automatic milking technology and pasture-based nutrition for the milking herd.
Participants from the 2015 Michigan 4-H Dairy Conference found it to be a very valuable experience, commenting:
"I learned a lot of new stuff that I can take home and teach to other people of my county." – 4-H youth
"This 4-H workshop was very beneficial because I learned more about dairy management, udder health and made new friends." – 4-H youth
"I especially enjoyed the new information presented on linear appraisal, electronic monitoring and animal welfare/behavior. I also tremendously enjoyed the udder dissection. The management contest was well done. I have many lessons to take home and share with club." – 4-H volunteer
If dairy cows are not your primary interest, check out these other great 2016 4-H workshops:
Did you find this article useful?
---