Relief may be available for fruit, nut and ornamental growers with winter injury
Growers who are experiencing higher than typical levels of perennial mortality in the field are encouraged to contact the Farm Service Agency.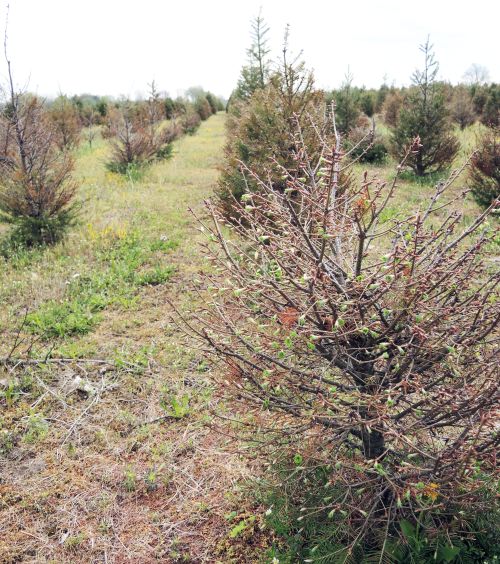 Harsh winter conditions have caused injury in a number of perennial cropping systems in Michigan. According to Michigan State University Extension, the Agricultural Act of 2014 (the 2014 Farm Bill) authorized the Tree Assistance Program (TAP) to provide financial assistance to orchardists and nursery tree growers to replant or rehabilitate eligible trees, bushes and vines damaged by natural disasters. TAP is administered by the Farm Service Agency (FSA), a division of the U.S. Department of Agriculture.
According to the TAP fact sheet, eligible trees, bushes and vines are those from which an annual crop is produced for commercial purposes. Nursery trees include ornamental, fruit, nut and Christmas trees produced for commercial sale. Trees used for pulp or timber are ineligible. To be considered an eligible loss:
The plants must have been lost or damaged as a result of natural disaster.
The stand must have sustained a mortality loss or damage loss in excess of 15 percent, not including normal mortality or damage.
The loss could not have been prevented through reasonable and available measures.
Damage or loss must be visible and obvious. If the damage is no longer visible, FSA may accept other loss evidence that the agency determines is reasonable.
If you have eligible tree, shrub or vine losses or expect you might, you should contact your local FSA office to report it now so it is documented. Reports must be filed within three months of observing the damage. For more information, producers are encouraged to review the 2014 Farm Bill fact sheet and the TAP fact sheet, or contact a local FSA county office or USDA Service Center.