Remote Sensing to Develop a Prescription Map
2019 MSU Innovation Day: Focus on Precision Technology That Pays will feature drone session.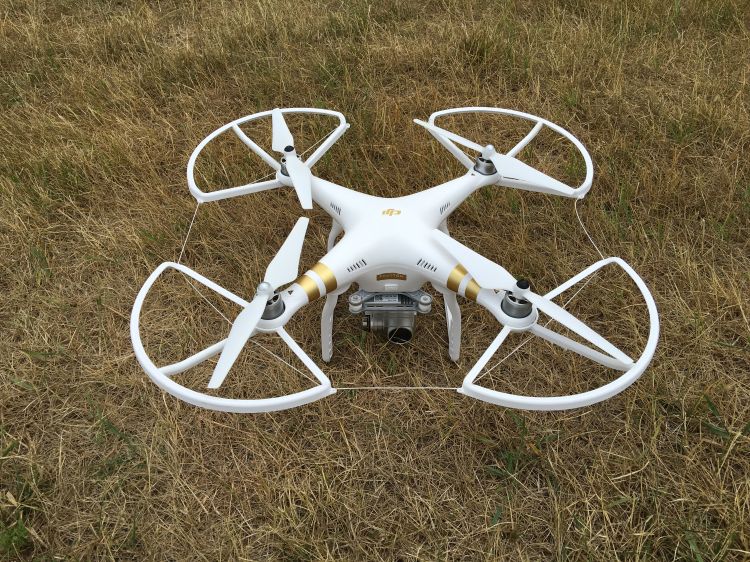 Having timely aerial images from drones can help in day-to-day management decisions. However, the real opportunity with drones is to use multispectral images coupled with analytics to develop comprehensive prescriptions. Using images from drones, historical field yield maps and modeling can lead to broad-based prescriptions for seeding, fertilizer applications and more.
Bruno Basso, foundation professor at MSU's Earth and Environmental Sciences department, will show participants how these concepts and tools come together for use on the farm during the Remote Sensing to Develop a Prescription Map session at the 2019 MSU Agriculture Innovation Day on July 26 in Lansing.
Basso's lab, the Computational Agronomy and Precision Agricultural Systems Lab, conducts research aimed at providing informed decisions that make producers more profitable and efficient in addition to reducing nutrient loss to the environment. Basso's lab works to integrate yield maps and remote sensing data into an analysis that shows areas of the field that are producing high, medium, and low yields in a consistent or inconsistent manner.
Basso's session will be featured during the morning sessions, which begin at 9 a.m. and run consecutively with participants having an opportunity to rotate to each session.
MSU Agriculture Innovation Day is an annual event focusing on in-depth education on critical topics. The event rotates to various locations throughout the state to give farmers access to experts who can help them improve their businesses while maintaining environmentally sound practices on their farms.
MSU Agriculture Innovation Day: Focus on Precision Technology That Pays takes place from 8:30 a.m. to 5 p.m. July 26 at MSU Farms, 3750 N. College Rd., Lansing, MI 48910. This free event features how implementing technology that aids in decision-making can improve yields, increase profit margins and reduce environmental impacts on today's farms. The event has been approved for Restricted Use Pesticide credits (8 credits) and approved Certified Crop Advisor continuing education units in nutrient management (1), soil and water management (0.5), crop management (1) and precision ag (2) are also available. For detailed session descriptions, visit http://www.canr.msu.edu/msu_agriculture_innovation_day/ or contact Ron Bates at batesr@msu.edu. Registration is available at https://events.anr.msu.edu/msuaginnovationday/.