Research vineyard update on planting density and pruning impacts on potential yield
Update on an applied research project on northwest Michigan Riesling grapevines investigating the impacts of planting density and pruning on potential yield.
Nine-year-old Riesling grapevines are currently being used in an applied research project investigating pruning levels, timing and severity of leaf removal across three spacing variables (3, 4 and 6 feet) to determine cropping levels for optimum yield, fruit maturity and vine balance in Riesling grapevines in northwest Michigan's short and variable growing season. Updates, including fruit maturity on this projects, will come as the season progresses.
Table 1 and Figure 1 clearly show, as expected, the positive relationship between planting density (spacing) and potential crop across all treatments. In other words, a larger vine will produce a larger crop. However, by doubling the number of canes per vine, and theoretically the number of fruitful buds per vine, does not result in a doubling of cluster number per vine. In fact, at each planting density when canes are increased from two to four, we are only seeing an increase of 10-14 clusters per vine.
Table 1. Cluster counts on Vitis vinifera 'Riesling' grapevines grown at Northwest Michigan Horticulture and Research Center.

Treatment

Clusters per vine

3 ft. spacing

4 ft. spacing

6 ft. spacing

Cane pruning: 2 canes

21

27

38

Cane pruning: 4 canes

31

38

52
Generally, this data indicates early manual leaf removal (leaf removal at pre-bloom to trace bloom stage of development, Photo 1) does not reduce the number of clusters per vine. This is a welcomed finding as many growers have reported concerns over removing leaves from fruit zone at pre- or trace-bloom stage of development with fear they would also inadvertently remove fruit clusters.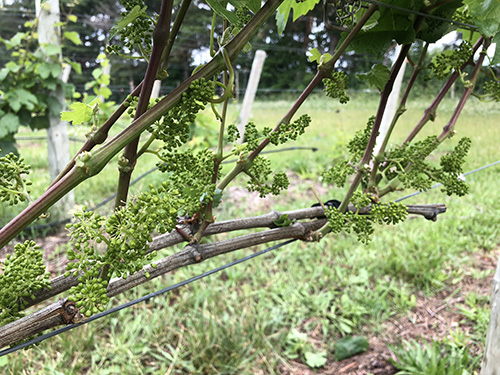 Photo 1. June 19, 2018. Leaf removal at trace bloom.
However, current research at Michigan State University has shown the impact of early mechanical leaf removal on reducing cluster weight, and improving and enhancing fruit maturity (composition) in Merlot compared to normal leaf removal (leaf removal between fruit set and about pea-sized stage, Photo 2).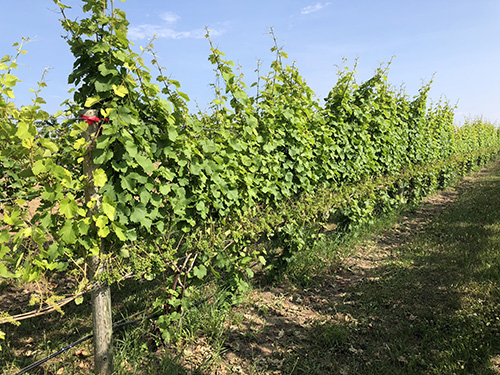 Photo 2. July 11, 2018. Post-leaf removal at pea-size.
We are and will be monitoring the fruit composition of these treatments to better understand the benefits of early manual, severe leaf removal in Michigan's short and variable growing season. Therefore, conclusions on optimum training system won't be confidently drawn until fruit composition and vine balance among treatments is determined.