Returning to scratch cooking in schools: Part two
Read on for equipment tips and techniques for schools looking to use local produce in their meal program.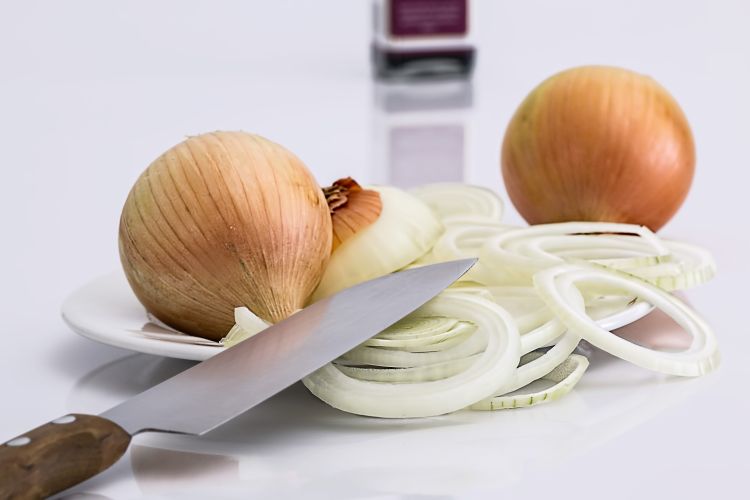 A growing number of school meal programs are interested in increasing the nutrition offered by their meals and are using more local produce to help accomplish this. Many schools face challenges in transitioning a portion of their operation back to scratch cooking. This is due to a long history of policies discouraging scratch cooking and the industry marketing convenience items such as pre-cut, pre-cooked and ready to serve foods. Despite these challenges, many food service professionals are seeking ways to incorporate fresh foods prepared from scratch.
Michigan State University Extension has some school-specific tips and techniques to assist schools in preparing more of their food from scratch with local ingredients.
Equipment and operation
Having appropriate equipment for handling whole vegetables and fruits can be immensely helpful for cooking from scratch with local produce. Below are some of the options to help make tasks in the kitchen easier and more efficient.
Food processor
Food processors are an electric appliance with interchangeable blades within a closed container into which food is inserted for slicing, shredding, mincing, chopping, puréeing or other processing at high speeds.
A commercial food processor can save a significant amount of time in food preparation
Most processors come with multiple blades to accomplish a variety of different tasks. The following are just a few examples of what you can use a food processor for in your meal program:

Slicing vegetables and fruits like potatoes, carrots, radishes or apples
Grating firm vegetables and fruits for raw consumption or use in cooked dishes
Blending or pureeing dishes
Making your own salad dressings and sauces
Watch Jennifer Cornbleet's video on using a food processor
Mandoline
A mandoline is a hand operated kitchen utensil consisting of a flat frame with adjustable cutting blades for slicing vegetables and fruits.
Mandolines have a wide variety of uses and can be a less expensive alternative to food processors.
Many mandolines have interchangeable blades that allow you to thinly slice and julienne vegetables and fruits.
Care should be used when operating a mandoline as the blades are very sharp. Many models have a hand protector that can be used to keep your fingers away from the blade.
When using a mandoline, set it up so that it is parallel to you with the blade facing away from your body. This will allow you the most control as you process your produce.
If processing a rounded vegetable or fruit, prepare it by cutting the item to have a flat surface. Maintain a firm and consistent downward pressure on the vegetable or fruit as you slice it.
Watch Fine Cooking's video on how to use a mandolin.
A special pilot series of the training Making Michigan Recipes Work is being offered regionally in Michigan this summer and fall through Michigan State University Extension. This training for school nutrition professionals has been supported by USDA funding and is free, though pre-registration is required.
Returning to scratch cooking in schools: Part one