Roberto Lopez joins MSU Horticulture with Extension responsibilities
Roberto Lopez joined MSU's Department of Horticulture March 2016 with a research, teaching and extension appointment in specialty crop production in controlled environments.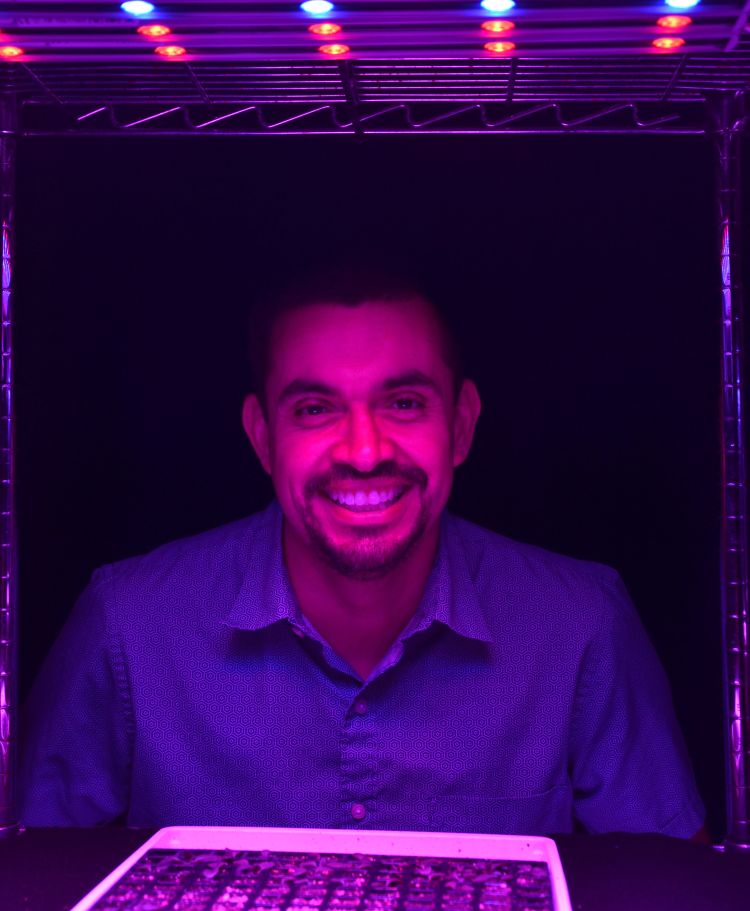 Earlier this year, the Department of Horticulture at Michigan State University hired Roberto Lopez as an assistant professor in the production of floriculture and other specialty crops produced in greenhouses and controlled environments. However, Roberto is not new to Michigan; he earned his master's degree in 2003 and PhD in 2007 from MSU. From 2008 until 2016, he was assistant and then associate professor in horticulture and landscape architecture at Purdue University.
Lopez has a three-way appointment of 45 percent research, 30 percent teaching and 25 percent extension, and therefore will be interacting with undergraduate and graduate students, growers and companies in controlled-environment horticulture, as well as scientists and academics at MSU and other institutions. He will be teaching Greenhouse Structures and Management and team-teaching Floriculture Production, which are primarily geared for undergraduate horticulture students.
His research focus is on energy-efficient propagation and production of floriculture crops with an emphasis on lighting and temperature management. He joins Erik Runkle and Ryan Warner as members of the Floriculture Research Alliance, which is a team of six universities and the USDA Agricultural Research Service that partners with industry to develop science-based solutions to sustainability issues for floriculture and other specialty crops grown in controlled environments.
With Lopez's 25 percent extension appointment, he will provide support, generate research-based information and collaborate with other MSU Extension educators and specialists to offer educational programs for Michigan's $400 million floriculture industry, as well as related industries in Michigan and beyond. He is already a member of the Electronic Grower Resources Online (e-GRO) team consisting of academics from nine universities.
We are excited to have Lopez join the floriculture team at MSU and thank MSU's AgBioResearch and the Michigan Floriculture Growers Council for their support of this position. Go Green!