Save money by packing your lunch
Packing your family's lunches can save you money and keep you healthy!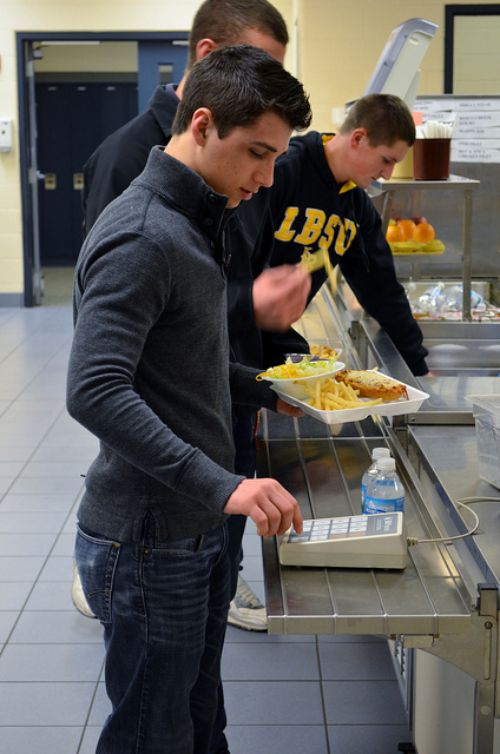 As store shelves fill with backpacks, markers, notebooks and many other school supplies, evidence indicates that it is almost time for kids to go back to school. Try some of these tips to keep your kids (and you) healthy and safe with tasty food, while saving you money on lunches!
Do your prep ahead of time
You might have heard that you're more likely to take your lunch to work if you pack it the night before. Take it a step further and pack your families lunches for the week on Sundays. You don't have to make everything but there are many things you can do in advance to make sure that you are prepared and saving money. You may want to try doing your shopping on Sunday and when you get home, prepare all your produce for the week. Wash it, cut it and put it into food safe containers so fresh fruit and veggies are grab and go. Have your children help you. Kids are more likely to eat foods that they have helped to grow or prepare.
Make your own convenience foods
It's very easy to purchase pre-packed food to throw in your family's lunches. This might save some time but you pay for the convenience of these products. You can make many of these products at home and it won't take you as much time as you think it will.
Fruit cups: Instead of buying fruit cups which usually have a lot of extra sugar in the juice or syrup, make your own. Try buying fresh fruit that is in season (for the lowest cost) then portion it into half cup servings. If the fruit you want is not in season and seems a bit pricey, buy larger containers of canned fruit (packed in 100 percent juice is preferable), then portion into half cup servings. The larger container will cost less per serving than those that are pre-packaged for convenience.
Veggies and dip: Prepackaged vegetables with dip are convenient but are also very pricey and don't always have a variety of options. If you make it at home, you can make sure to pick a variety of vegetables that your family enjoys, including carrots, celery, bell peppers, snap peas, cauliflower, broccoli and mushrooms. For the dip, try hummus, cottage cheese, black bean dip or low-fat ranch dip made with Greek or plain yogurt.
Yogurt with fruit: It's great to get a twofer (two-for-one) but many yogurts with fruit can contain upwards of 40 grams of sugar per serving (six to eight ounces). Try purchasing a large container of plain or vanilla yogurt and separate it into smaller portions for the week. Then you can add fruit directly to the yogurt or throw in one of those fruit cups that you made to go along with it. This way you get a full serving of fruit and dairy without a bunch of added sugar. Don't forget, you're also saving money!
Frozen peanut butter and jelly: How nice is it to just pull the frozen sandwich out of the freezer, throw it in the lunch and it's thawed by lunchtime? Just like the other foods in this list, it is very convenient but not so wallet friendly. Try making your own at home. You can freeze the entire sandwich with the crust if you would like but you can also make them without the crust. Try this recipe that includes other options for using the crust if you cut it off.
Keep it cold
Don't forget about food safety. If you use a reusable lunch bag/box, include a reusable icepack to keep your food cold. If you use the brown bag throw away option, you might not want to worry about getting your icepack back. Try freezing water bottles or 100 percent juice boxes. If they don't completely thaw by lunch time, there will be a delicious slushy to have with lunch.
Make leftovers
When making dinner, make a little extra on purpose so you can pack it in lunches the next day. Some lunch rooms have microwaves available for students to use. If your kid's school does not have this option, try making foods that don't need to be heated up, like chicken for a salad or veggie pizza. You could also heat soups in the morning and send it in a thermos to keep it hot until lunchtime. If choosing this option, for food safety purposes, make sure that you keep it separate from foods that need to be kept cold.
Preparing your family's lunches in advance can save you time and money. Mornings are chaotic enough, without having to pack lunches for the entire family. This chaos can lead to convenience foods that are expensive and often times unhealthy. Taking a little extra time each week to prepare your food ahead of time will help you reach your healthy eating goals.
Michigan State University Extension offers nutrition education classes for adults and youth that include information on healthy food choices consumers can make. More information can be found at http://msue.anr.msu.edu/topic/info/nutrition.