Save, spend, share, invest: Four ways to use your money — Part 3
Sharing money can help others as well as increase our own life skills.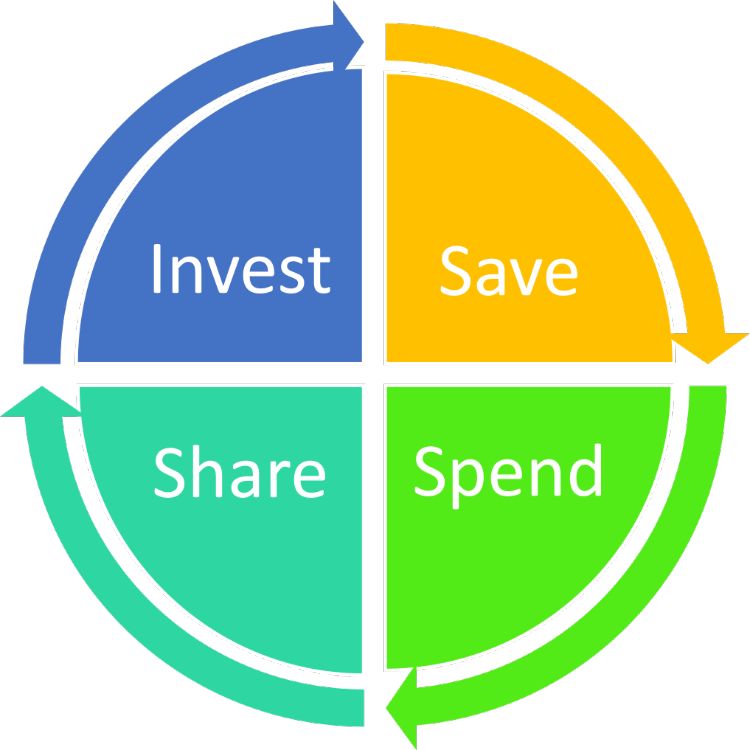 There are four decisions we can make with our money: save it, spend it, share it or invest it. Understanding these differences is important to managing our money well. Michigan State University Extension takes a closer look at what each of these terms mean and how we can help youth understand them.
Sharing, or donating, money is a way to use our money in a way that helps someone else. We can choose to share our money with an organization, help with a fundraiser or raise money for a specific cause.
The 4-H curriculum "Reading Makes Cents" suggests youth come up with some criteria for what they think is important when deciding which charity to support. Then they can conduct research about different organizations and teach each other what they learn. This can help students learn how to use research as a decision-making tool as well as how to talk to others about information they discover.
Children may feel reluctant to share their own money and may be more inclined to help with an event that is raising money for a particular organization. This is a great way to introduce them to the topic of philanthropy. Once they are familiar with the idea and the causes they are involved with, they may feel more motivated to share their own money.
Having discussions with your children about how you make decisions about which organizations to support can also help them understand the process of giving back. Try to involve them as much as possible when making family donations. Consider having a family discussion around the holidays and make a decision together about where to send a holiday donation. Seeing philanthropy in action will help youth understand the concept as well as how to make the decisions.
It may also be useful to have a discussion about sharing talents or goods. For example, donating gently used household items to a church rummage sale or volunteering to walk dogs at the local animal shelter can be helpful to the receiving groups. Explain that time, money and goods are all valuable and may be needed at different times at the organizations you like to support.
It takes time to develop a habit of sharing money, but just like the other uses of money, the decisions made are based on values. Using money to help others can warm our hearts and strengthen our decision-making skills. Read the other articles in this series on saving, spending and investing money to help you talk about money topics with kids.
Michigan State University Extension and Michigan 4-H Youth Development help to prepare young people for successful futures. As a result of career exploration and workforce preparation activities, thousands of Michigan youth are better equipped to make important decisions about their professional future, ready to contribute to the workforce and able to take fiscal responsibility in their personal lives.
To learn about the positive impact of Michigan 4-H youth career preparation, money management, and entrepreneurship programs, read the 2016 Impact Report: "Preparing Michigan Youth for Future Employment."
Other articles in series