Seeking: Local teens interested in teaching
4-H teen leaders are being sought to help meet the challenge of educating the next generation of young people on money management and agri-science career exploration topics.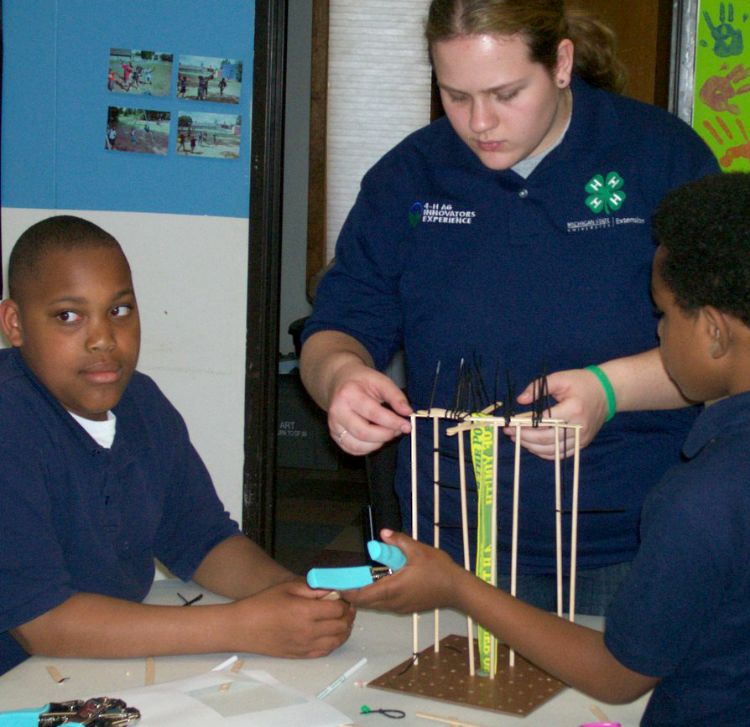 Michigan 4-H is offering the Teens as Teachers Workshop March 12-13, 2016, at Kettuen Center in Tustin, Michigan. This workshop is open to all youth ages 13-19, and will provide teens an opportunity to build their leadership skills as they provide education to youth in their community on important and timely topics.
Teens attending the workshop will gain facilitation and leadership skills that will prepare them to teach a hands-on lesson that will be provided. Each teen attending the training will be expected to identify and reach a local audience in their community with the activity they learn. All teaching supplies needed for local program delivery will be provided. Michigan State University Extension staff leading the Teens as Teachers Workshop will provide support to teens as they plan and carry out their local events.
The Teens as Teachers Workshop will offer two educational tracks. Teens will select the track they wish to participate in during the registration process:
Track one will be the 4-H Ag Innovators Experience track, which will feature agri-science career exploration. Using the "Honey Bee Challenge," the training will explore the importance of pollinators in the food system. It will also feature a science-based activity to promote career exploration in the areas of Science, Technology, Engineering and Math (STEM) and agriculture. This track addresses the issue of growing the agri-science workforce to meet the challenge of feeding a growing world population.
Track two will be the Money Skills Education track, which will feature financial education for young people. The Money Skills activity will feature lessons from the 4-H financial curriculum "Reading Makes Cents." Participants will use children's books and hands-on activities to teach basic financial concepts to younger youth. This track addresses the issue of developing positive money behaviors.
Teens may register to attend the workshop at the Teens as Teachers Workshop Registration page. The registration fee is $20 and can be paid online through the registration system or via cash or check at your local MSU Extension office. Registration covers overnight lodging, meals and all program materials.
A large portion of the workshop cost is being offset by program grants. Money Skills Education track is supported by Career Education and Workforce Preparation work team funds, and 4-H Ag Innovators Experience track is supported by the 4-H Ag Innovators Experience grant provided by National 4-H Council and Monsanto.
For more information on this project, please contact me at nashbett@anr.msu.edu or 810-648-2515.