Selecting and supporting a 4-H animal science project for cloverbuds
Choosing the right 4-H project allows cloverbuds to experience and explore 4-H projects in a meaningful way.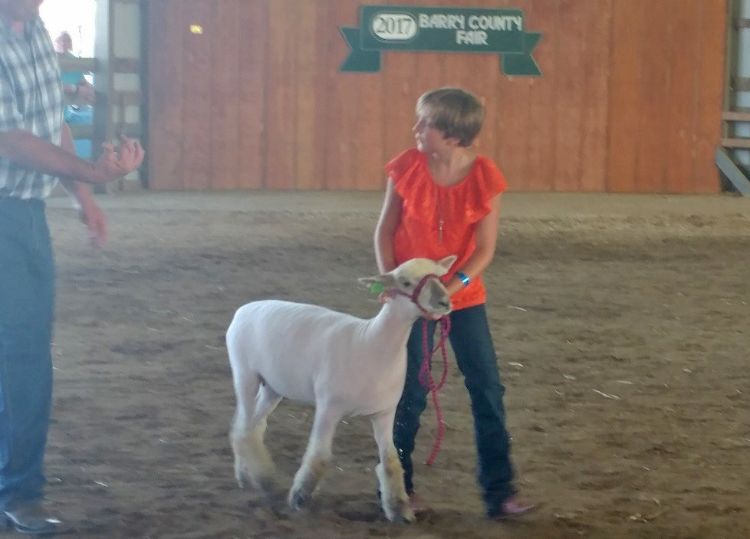 As spring comes around again, a new generation of 4-Hers will join 4-H clubs in their counties where they can begin their journey in the 4-H Cloverbud program. Choosing an animal science project for a 5- to 8-year-old can be challenging; however, with the proper support from parents, volunteers and 4-H staff, cloverbuds can learn and grow in a safe and appropriate environment.
When selecting an animal science project to participate in, it is best parents explore their child's interests and find a project that is compatible. Children can be timid of animals, even if they have been raised around them. Finding an animal the child is comfortable with and can gain confidence with is of the utmost importance.
Michigan State University Extension offers these tips to help parents identify which animal science project to enroll their child in:
Explore. Network with older members involved in animal science programs and have your child "meet" their project animal. As a parent, you can watch your child's reaction to each species and determine which might be a good fit.
Communicate. Talk to your child about their experiences with the various animals. Ask them what they liked about the animal and what they didn't like. Also, talk about the care that each animal needs in order to stay healthy. If you communicate with your child and gauge their responses, you may be able to evaluate how much time and attention your child will give to the project animal.
Set realistic expectations. Research shows 5- to 8-year-old children respond best to projects that are short term; owning an animal is not short term, for the most part. Starting young children off by simply having them help with chores is a great way to expose them to the responsibility of animal ownership. Understanding that you, the parent, are going to have to provide a significant amount of support in the care and management of the animal is also very important.
Support cloverbuds after their first year. As children grow in their ability to take on more responsibility in their 4-H projects, parents fill a very important role as teacher, advisor and encourager! Engaging children to learn more about their animals through hands-on daily experiences, such as making observations about feed intake, size, training and overall health, encourages independence and establishes the fundamental skills youth must have when raising animals. Additionally, support children in solving problems that may occur during their project, such as how to handle frozen water in the winter or how often pens or cages need to be cleaned, or larger problems like determining if a veterinarian must be called. Children have the ability to take more responsibility in their projects each year.
Although there are no competitive events for 5- to 8-year-olds in Michigan 4-H, show preparation does not have to be included during this time. Parents and 4-H leaders can use this stage of 4-H membership to focus on education and build the child's excitement to keep them interested and engaged in animal science projects.
There are many project areas to select from. To learn more specific information about what youth will learn during a particular cloverbud project, check out the Michigan 4-H Cloverbud Snapshot Sheets.
To learn more, visit MSU Extension's 4-H Animal Science website.