SHA spring plant sale prep in full swing
The Student Horticulture Association continues plans to their annual Spring Show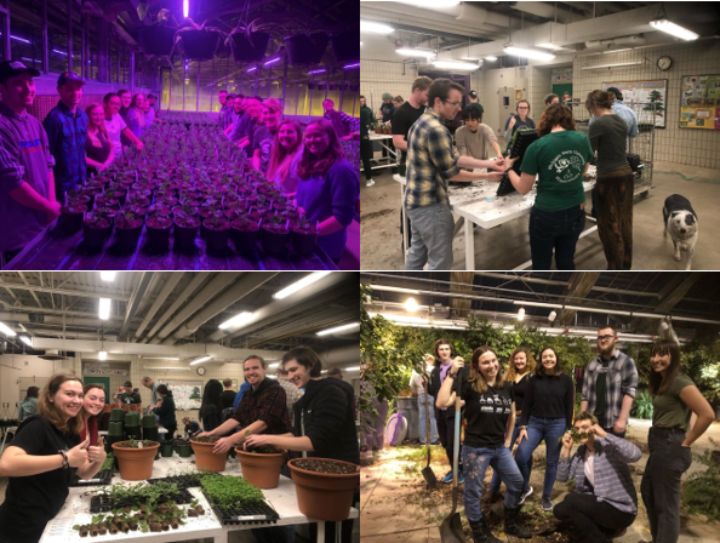 COVID-19 INFORMATION
The SHA Spring Show is cancelled. For more information on MSU's response to the coronavirus, visit the MSU's Coronavirus Response website.
Original Story
With the Student Horticulture Association hosting its annual Spring Show event on April 18 and 19 at the Plant and Soil Sciences Building, the focus of many meetings has been planting the material that will be sold at the event. Creatively named, the members help with these "potting parties" and will plant upwards of 2,200 plants in less than an hour. This is a great way to get members involved with the growing process and familiarize them with the plant selection. Members who want to go above and beyond can be part of the "Growing Team" and help keep all of the thousands of plants looking nice and healthy for the sale. SHA is very excited to have a Jurassic Gardens themed Spring Show this year and hopes to see everyone there to buy their annuals, perennials, shrubs, and houseplants for the year!
Did you find this article useful?
---