Shining a light on agricultural solar energy development
Meetings designed to assist farmers in understanding solar lease agreements and the implications on property rights and taxes.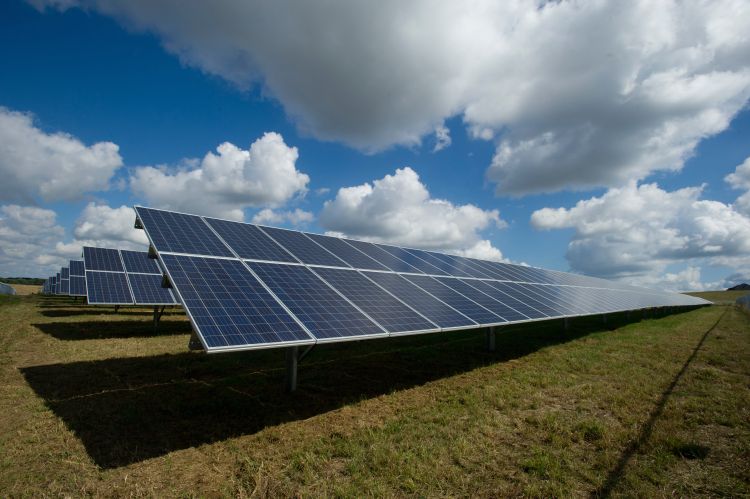 Since the first part of the year, solar companies have been actively contacting farm owners in an effort to secure land for solar energy projects. This is in response to the Michigan Public Service Commission raising the avoided cost of electricity to 9.5 cents per kWh. At this rate, solar projects are profitable. The new tariff on imported solar modules will most likely have little effect on this activity. The prevailing industry thought is that the cost of a solar project will probably increase 10 to 15 cents per dc watt, which puts projects at about the same cost as they were in September 2016, a banner year for solar projects.
The real issues that need to be addressed are local government zoning provisions and the tax implications if a farmer chooses to sign a lease agreement for a solar project. In an effort to help farmers understand the renewable energy landscape, nuances of solar leases, zoning considerations and accompanying tax implications, MSU Extension, Michigan Farm Bureau and the Michigan Energy Office are teaming up to host programs for farmers at various locations around the state. MSU Extension staff with lease agreement, tax and zoning expertise will provide the educational content. Farmers who participate in the programs will leave with valuable, practical knowledge they can use to determine if a solar lease agreement is a sound decision for themselves and their community. The program will cover the following topics:
The context for solar energy development on Michigan farmland
A community vision for solar energy systems
Zoning approaches for solar energy
Siting considerations for utility-scale solar
Integrating solar with existing ag systems
Understanding solar energy lease agreements
Taxation guidance including the impact on PA 116
Meetings will be held around the state on the following dates and locations:
March 7 - Powers
March 8 - Traverse City
March 13 - Big Rapids
March 14 - Frankenmuth
March 15 - Tecumseh
March 21 - Ionia
March 22 - Three Rivers
All programs run from 10 a.m. - 2:30 p.m., except for Tecumseh, which begins at 10:30 a.m. (doors open for all other locations at 9:30 a.m.).
To register for a meeting or for further information, go to https://events.anr.msu.edu/shine. The registration deadline is midnight Sunday, March 4. The registration fee is $20/person because of the generous financial support provided by Michigan Farm Bureau and the Michigan Energy Office. Preregistration is required and registration will not be available onsite.

If you have questions about the agriculture solar leasing meetings or would like more information on energy efficiency practices or renewable energy projects, feel free to contact Charles Gould at 616-994-4547 or gouldm@msu.edu.