Shoreline and Shallows Conference coming to MSU's Agriculture and Natural Resources Week
The conference will highlight the connection between shoreline restoration and aquatic habitats.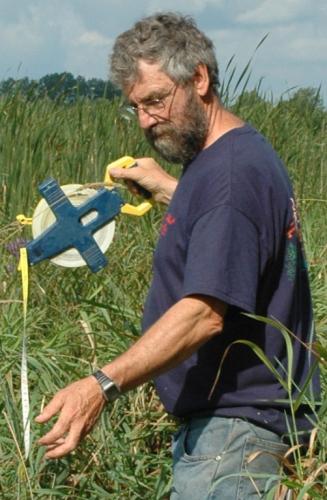 The third annual Shoreline and Shallows Conference, a program of the Michigan Natural Shoreline Partnership (MNSP), will be presented Wednesday, March 6 during Agriculture and Natural Resources Week at Michigan State University's (MSU) Kellogg Center. Titled "Natural Shorelines and the Habitat Connection," the conference will highlight lakeshore habitats, shoreline restoration and habitat improvement, and wave energy in relation to aquatic plant establishment.
The cost to attend is $35.00, which includes lunch and refreshments. Certified Natural Shoreline Professionals are eligible for three continuing education units for attending this one-day conference.
Natural shorelines are an important topic across the Midwest glacial lake states. Loss of native shoreline vegetation to intense development continues to threaten lake ecosystems, water quality and tourism. Poor lakeshore habitat has been identified as one of the top three physical stressors to Michigan's inland lakes. Physical impacts to lakeshore and shallow water habitats can have a profound effect on lake biological health, and these stressors are greater in Michigan lakes than in lakes in the upper Midwest and across the nation.
The conference will feature three distinguished speakers. They include Bob Kirschner, director of restoration ecology at the Chicago Botanic Gardens; Michael Meyer, research scientist with the Wisconsin Department of Natural Resources; and Dennis Albert, landscape and wetlands ecologist formerly with the Michigan Natural Features Inventory and now at Oregon State University.
Afternoon sessions include Jim Brueck, Certified Natural Shoreline professional and owner of Native Lakescapes, LLC in Clarkston, Mich. Brueck will share his experiences with balancing native plant selection and design with fluctuating lake levels and aesthetics. Jane Herbert of Michigan State University Extension will provide an update on the natural shoreline demonstration sites installed as part of the Certified Natural Shoreline Professional (CNSP) certification training.
Conference co-sponsors, in addition to the MNSP, include the Michigan Department of Environmental Quality, Water Resources Division; Institute of Water Research, Michigan State University; MSU Extension; Michigan Lake and Stream Associations, Inc.; and the Michigan Chapter, North American Lake Management Society.
A conference agenda and registration site are available online.
For additional information please contact Lois Wolfson, MSU Institute of Water Research, at wolfson1@msu.edu or by calling 517-353-9222.
Photo: Dennis Albert of Oregon State University will speak at the third annual Shoreline and Shallows Conference. Photo courtesy of Oregon State University.