Showing horses on a college student's budget
Discover how some college students make it possible to show horses on a tight budget.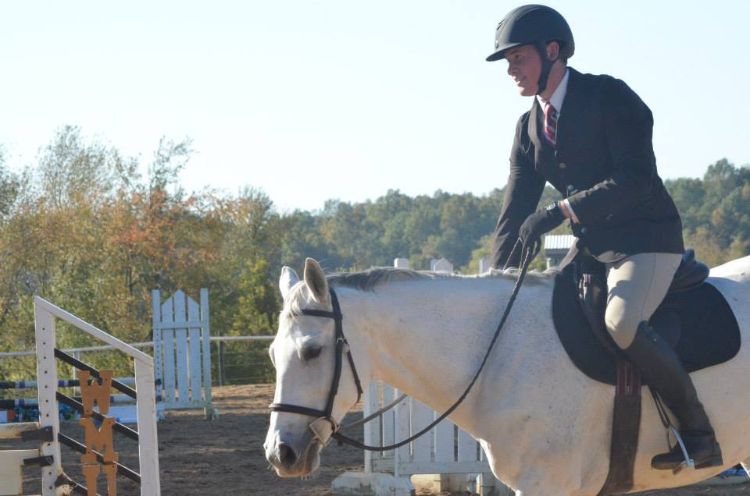 It is no secret horse showing is expensive, and this expensive hobby becomes even more difficult with the tight budget many college students have. We've put together five tips on how to still enjoy a wonderful hobby without going bankrupt.
Tip #1: Plan, prioritize and set goals
Remember, riding is a lifetime sport and it's not a phase you'll soon grow out of. It has been around for generations and it's not going anywhere anytime soon. Plan ahead and set SMART goals. Set short-term, medium-term and long-term goals. Don't sacrifice grades for a horse show—there will always be another horse show. Your college GPA, however, is irreplaceable.
Tip #2: Be realistic
Everyone wants one of those 6-foot-tall, year-end circuit champion rosettes and big, shiny trophies. If given the opportunity, many of us would travel to a horse show every weekend. However, when on a tight budget, it becomes increasingly important to revisit your goals and prioritize your spending in order to fulfill some version of your horse show dream. Think about travel costs, length of show, entry fees and other factors that will affect budget before selecting a show.
Tip #3: Take on extra jobs
Taking extra side jobs can be a huge help. Think about horse-related jobs especially so you can continue to be around the horses you love while you're earning extra cash. Opportunities like grooming, braiding or working in the show office are a great way to help fund your horse show habit.
Tip #4: Sharing is caring
Sharing a leased horse can be a great way to keep costs down while still getting to show horses. Not only will this positively affect your pocketbook, but often sharing a horse works well for a college student's busy schedule. Someone else will also be responsible for helping keep the horse competition-ready.
Tip #5: Have fun
The most important part of horse showing is to remember why we do this crazy expensive sport in the first place, and it's for the love of the horse. Do not lose sight of your initial goals and be concerned with others that appear to have more time, money or opportunities than you. Enjoy each time you're lucky enough to climb in the saddle and compete with your equine companion.
Looking for more? Check out these other great Michigan State University Extension articles on showing on a budget: