Sierra Bentti completes the 2017 Art of Teen Leadership: Marquette Photovoice Project
The Art of Teen Leadership: Marquette Photovoice Project engaged youth from Marquette in expressing their perspectives on issues that they think are important in the community, using photography and storytelling as a medium to do so.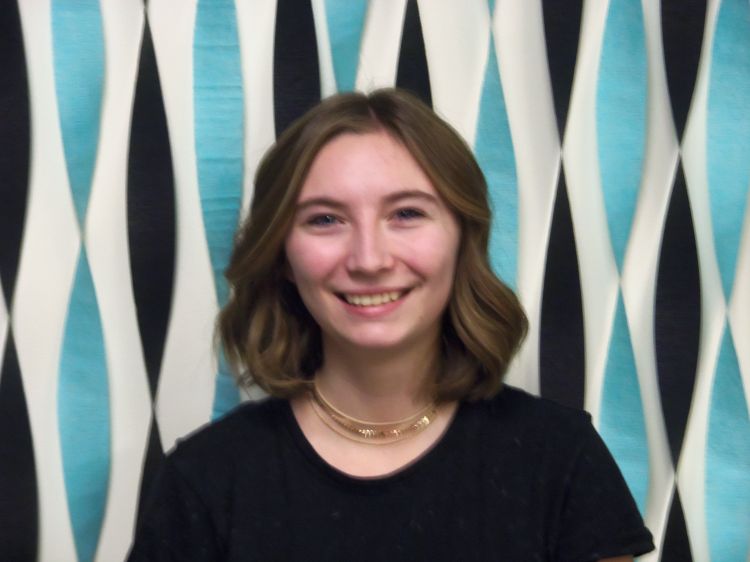 Sierra Bentti, a junior at Marquette Senior High School in Marquette, Michigan, shared her perspective on important community matters through her participation in the 2017 Art of Teen Leadership: Marquette Photovoice Project. The goal of the project, led by staff from Michigan State University Extension, was to enable youth in the Marquette area to use photography to highlight the aspects of their community that they viewed as strengths and opportunities for change. You can read more about the Marquette Photovoice Project in the "Marquette Photovoice Project lets community see through eyes of youth" news article.
Bentti's collection of photographs for the project focused primarily on how the Marquette Farmers' Market serves as a place that brings people together in positive ways. She also wanted to draw attention to what she sees as a big problem in the community: people using their phones while driving a vehicle.
"I hope to show the somber reality of the dangers of texting behind the wheel," said Bentti. "My other photos are a series or shots from the Marquette Farmers' Market. The farmers' market is a hub of community life and a highlight of my weekends."
Participating in the Marquette Photovoice Project helped Bentti develop new skills and thoughts about the community she lives in.
"I love photography and I thought participating in this would be a good way to further my skills," she said. "I got over my hesitation of taking pictures of the public. I appreciate more aspects of my community now that I have observed with a photographers eye."
In her effort to raise awareness of the prevalence and dangers of texting while driving, Bentti recruited friends to help her recreate a texting while driving situation that she could capture. Her engaging image captures a behavior that many of us have witnessed, and many of us have been guilty of doing.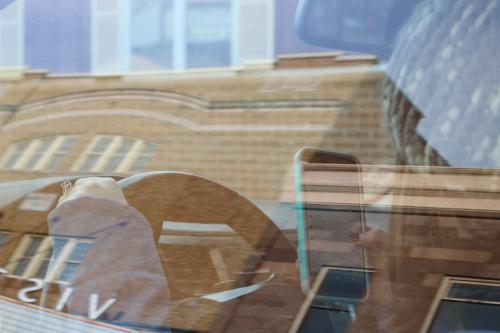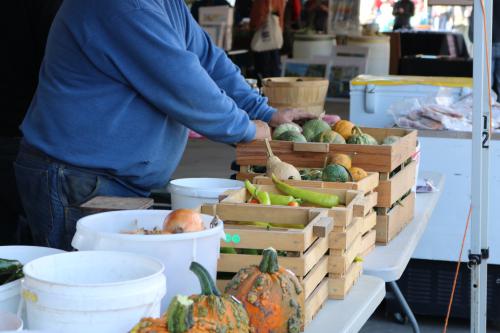 While reflecting on her participation in the project, Bentti shared her views on the importance of young people engaging as active members and leaders in their community.
"Young people are the new generation. We are responsible for our community."
Bentti also has advice for other young people who want to make a positive difference in their community.
"I suggest observing, volunteering and asking questions. Get to the heart of your community and find out where you are needed."
Bentti's ideas and photography emphasize the fact that young people care about their community, and they have a unique and valuable perspective to share. When taken into account by current community leaders, this perspective can help to inform planning and decision-making processes that can create communities that attract and retain young people who will be leaders that care about supporting the things they like, and changing the things they don't, in their community.
To learn about the positive impact of Michigan 4-H youth leadership, citizenship and service and global and cultural education programs, read the 2016 impact report: "Developing Civically Engaged Leaders." Additional impact reports, highlighting even more ways MSU Extension and Michigan 4-H positively impacted individuals and communities in 2016 can be downloaded from the MSU Extension website.
See other articles in this series: