Sign up to participate in the Midwestern Hemp Database and Cultivar Check Program
Participants will receive discounted cannabinoid testing.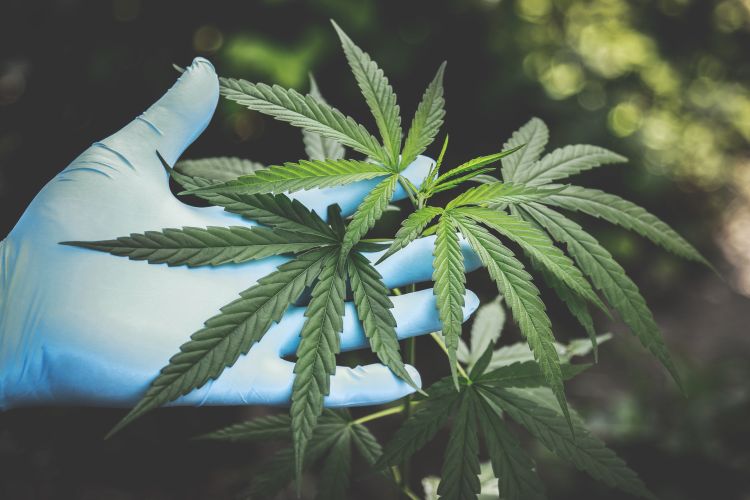 Are you curious about variety performance in hemp across the Midwest? Would you find value in a publicly accessible variety evaluation tool? What about receiving significantly discounted cannabinoid testing in exchange for data sharing via university and private partnerships? If the answer to any of those questions is yes, read on!
Record performance of hemp varieties in multi-state database
The Midwestern Hemp Database is a collaboration between land-grant institutions and private laboratories in the Midwest. The goal of this project is to provide regional insight into agronomic performance and cannabinoid development of industrial hemp varieties. In short, participation in this program provides an exciting opportunity to receive significantly discounted cannabinoid profiling at $35 per sample.
This project is made possible through an extremely generous partnership with several private laboratories, including Rock River Laboratory, Inc., Pride Analytics and Consulting (Wisconsin) and ACT laboratories (Illinois). In 2020, over 130 hemp growers participated in this project and results from the 2020 growing season are available. Links to variety trial reports from partnering universities may also be found in the 2020 report.
To determine your eligibility, please read the project overview. To participate in this project, please fill out the online survey. Prospective participants will be alerted of their inclusion into the program soon after submitting applications. The application period closes July 16, 2021.
Are you an experienced hemp grower with a track record of success? Interested in conducting on-farm trials where seed and testing costs would be covered by a collaborative multi-state university research program? If so, keep reading for an exciting opportunity!
Participate in on-farm trials analyzing cultivars
Building off the work done in 2020, the Midwestern Hemp Database Cultivar Check Program seeks to collect, analyze and share data on cultivar performance and laboratory analysis of chosen "Good Potential" cultivars. Twenty Midwestern (Illinois, Indiana, Michigan and Wisconsin) hemp producers will be chosen to grow a selected subset (four to five) "Good Potential" CBD and CBG dominant cultivars during the 2021 growing season for research purposes. Growers may be expected to sign Material Transfer Agreements (MTAs) for selected cultivars based on agreements with seed providers.
For on-farm trials, our team will supply seed, shipping materials and cover costs of cannabinoid testing. Growers will submit management and performance data via the SeedLinked platform, as well as flower samples for cannabinoid analysis by partnering laboratories. Specific project details can be found in the program overview.
To be considered for participation in the Midwestern Hemp Database Cultivar Check Program, apply by April 16 to allow for timely dissemination of materials. Qualified growers will be selected on first come, first serve basis and will receive invaluable, firsthand experience growing cultivars that have shown promise in the region.
If you have any questions or are interested in participating in this program, please contact Phillip Alberti at palberti@illinois.edu or 217-300-7392.
For more information on growing hemp in Michigan, visit the Michigan State University Extension Hemp Production webpage for the latest news and information on growing the novel crop.