Smart Ag: Where Is It Going?
Participants will learn how smart agriculture can improve production, boost the farm's bottom line and help protect the environment during this 2019 MSU Innovation Day: Focus on Precision Technology That Pays session.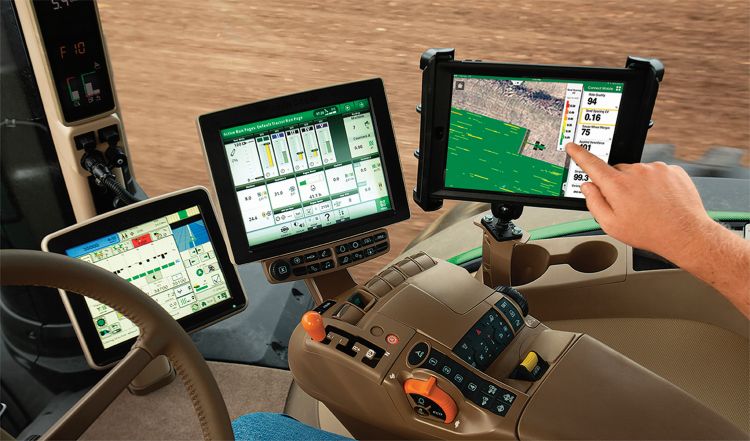 Making data-based decisions to improve the farm's bottom line is advancing at a rapid pace with improvements in technology. Understanding when and how to use multiple application technologies can be a daunting task. Participants at the Smart Ag: Where is it Going session at the 2019 MSU Agriculture Innovation Day on July 26 in Lansing will gain insight into independent technology solutions that can be combined into a suite of technology options to increase farm productivity and profitability.
Jay Witkop, product planning manager for global application equipment with John Deere will lead the session which will focus on some application technologies that are available in the industry today, as well as some that are coming in the future, and how they can be leveraged together to create a "Smart Ag Ecosystem".
"We will explore how by using multiple sensor inputs and historical information, growers can combine these insights to create actionable, value adding, intelligence," Wittkop said.
Participants will walk away with three key points that can add combined or individual value to their own farm's smart agriculture strategy:
Increased resolution results in increased ROI
Precise in-field and application data enables optimal plant health and plant protection placement
True Intelligence should be actionable and is derived from multiple, accurate data sources and historical information
The Smart Ag session will be featured during the morning sessions, which begin at 9 a.m. and run consecutively with participants having an opportunity to rotate to each session.
MSU Agriculture Innovation Day is an annual event focusing on in-depth education on critical topics. The event rotates to various locations throughout the state to give farmers access to experts who can help them improve their businesses while maintaining environmentally sound practices on their farms.
MSU Agriculture Innovation Day: Focus on Precision Technology That Pays takes place from 8:30 a.m. to 5 p.m. July 26 at MSU Farms, 3750 N. College Rd., Lansing, MI 48910. This free event features how implementing technology that aids in decision-making can improve yields, increase profit margins and reduce environmental impacts on today's farms. The event has been approved for Restricted Use Pesticide credits (8 credits) and approved Certified Crop Advisor continuing education units in nutrient management (1), soil and water management (0.5), crop management (1) and precision ag (2) are also available. For detailed session descriptions, visit http://www.canr.msu.edu/msu_agriculture_innovation_day/ or contact Ron Bates at batesr@msu.edu. Registration is available at https://events.anr.msu.edu/msuaginnovationday/.