Smart Gardening with Vegetables 101 Webinar Series begins Jan. 24, 2017
This series is open to anyone interested in growing vegetables. Early registration is open until Jan. 10.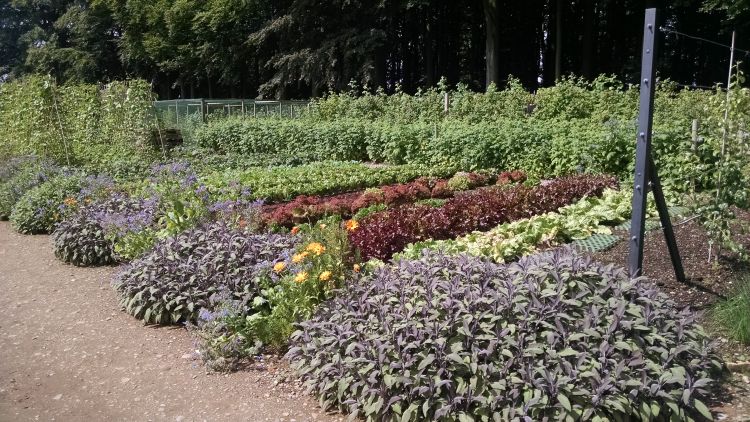 Winter months are a great time to learn about growing fresh and nutritious vegetables. All you need is a computer and high speed internet to participate in the online Smart Gardening with Vegetables 101 Webinar Series that Michigan State University Extension is again offering in January and February of 2017. Tailored for beginning vegetable gardeners, this course focuses on all the steps required for you to grow your own vegetables. Whether you have limited space or a larger area to garden, techniques are provided for both. If you are not familiar with the Smart Gardening initiative, this course will also introduce sustainable practices you can apply in the vegetable garden.
Learn how to select the best site for a garden, prepare the healthiest soil, have the correct gardening tools and supplies, choose the "right" vegetables for you, start plants from seed or transplants, grow vegetables in raised beds and containers, create greater resiliency to pests and diseases, understand the value of composting, and harvest and preservation of produce. Join consumer horticulture Extension educators Rebecca Krans and Sarah Rautio as they teach you a variety of techniques every week during live webinars. They will also include some fabulous vegetable garden ideas from their excursions on last year's MSU Extension English Garden and Castle Tour.
Sessions will be held on Tuesday evenings from 6-7 p.m. They will start Jan. 24 and run through Feb 28. Previous participant comments include:
"I appreciated the convenience of being able to attend the live sessions or view the recording at a later time."
"Loved the class and the ability to ask questions."
The course also includes PowerPoints and additional vegetable gardening reference materials from Extension experts. Its live format allows for questions and answers from participants, interactive poll questions and chat sessions among participants and instructors.
Registration is $30 per individual if you register by Jan. 10 and $40 after Jan. 10. A group rate of $70 is available for any group who would like to host this webinar, or $80 after Jan. 10. Group coordinators are required to collect additional group information, gather survey responses from group members and email this information to course instructors. No registrations are accepted after Jan. 20. A CD is also available for $37. This includes all of the PowerPoints and reference materials. Register online at Smart Gardening with Vegetables 101 Webinar Series.
For more information on a wide variety of smart gardening topics, visit the Gardening in Michigan website or call the MSU Extension Lawn and Garden Hotline at 1-888-678-3464. You can also visit us at the following 2017 winter shows and programs: Cottage and Lakefront Living Show Feb. 23-26 in Novi; West Michigan Home and Garden Show March 2-5 in Grand Rapids; Smart Gardening Conference March 4 in Grand Rapids; and Lansing Home and Garden Show March 16-19 in Lansing.