Smoothies try to standout amid tough terrain of juice and shake market
Fighting for market share in the competitive juice and shake market, it's all about how smoothies can offer variety, audience focus, and purpose for the consumer.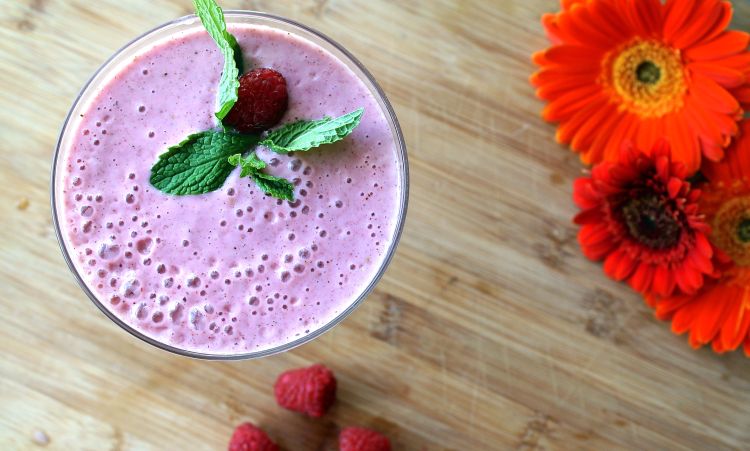 Smoothies are projected to be a $17 billion market by 2024, according to Global Industry Analysts, Inc. However, smoothies have plenty of competition. More people have purchased shakes or juice in the last six months than smoothies, according to an April 2017 article called "Made To Order Smoothies" by Mintel. So, how do smoothie businesses capture the attention and price point of willing consumers with this competition?
Convenience: When it comes to gender and generations, the April 2017 Mintel article states that men valued both the convenience and portion control of made-to-order smoothies compared to smoothies prepared at home. The Global Industry Analysts, Inc January 2018 article says health consciousness and busy lifestyles have transformed smoothies into a "convenient meal replacement option for the on-the-go consumer."
The generation of the consumer is important when it comes to target audiences for smoothies. Mintel says that 81 percent of iGens (post-millennials) purchased a smoothie in the past six months. These "iGens and Millennials represent the key consumers driving the trend for smoothie bowls with 41% having purchased a smoothie bowl in the past six months," writes Mintel. The Global Industry Analysts, Inc January 2018 article suggests that marketing these bowls as an alternative to breakfast cereals could expand sales.
Differentiation tends to drive the sales and price point for smoothies. Mintel points out that consumers don't view the non-dairy quality of a smoothie as anything that they should pay more for. However, Mintel's research found that consumers were more willing to pay more for a smoothie with three or more ingredients. An August 1, 2017, article by Nestle Professional entitled Smoothies & Juice Drive Growth, said the smoothies and juices companies can increase nutrients "with ingredients like whey powder, wheatgrass, ginger, blue algae" as well as combine flavors as a strategy to give them brand differentiation and upselling. The Global Industry Analysts, Inc January 2018 article points to the growing popularity of non-GMO and organic ingredients as well as "Health Boosters such as Acai, Superfoods, Protein and Chia Seeds Transforms Traditional Smoothies into a Functional Supplement." The article even talks about the use of ingredients such as "charcoal, pearl powder and silica make smoothies a delicious way to maintain youthful skin." Nestle's encourages the use of Limited Time Only (LTO's) offerings for different types of smoothies for holidays or ingredient seasonality to show a company's commitment to freshness and sustainability.
Since iGens and Millennials are the main consumers of smoothies, the location for sales is important. Mintel's article states that iGens life stage and lower disposable income make fast food restaurants a key source for smoothie purchases and suggests that health is not always the motivating factor. The August 2017 article by Nestle confirms this as it reports that "smoothies appear on 8% of all menus – from 6.2% of fine dining to 9.6% of Quick Service Restaurants (QSR) and 13.1% of fast casual restaurants.
Takeaways for smoothie businesses
In summary from the Mintel and Nestle article, perhaps the takeaway lessons are as follows for smoothie businesses:
Focus on ingredient variety
Offer health and perhaps beauty benefits
Allow consumers to mix and match smoothie bases with various toppings
Focus on the message of convenience
iGens purchase smoothies in fast food and fast casual settings
Smoothie bowls are a rising trend for both iGens and Millennials
Use Limited Time Only (LTO's) for types of smoothies around holidays and ingredient seasonal availability
The MSU Product Center, in partnership with Michigan State University Extension, provides business counseling for product development and marketing strategies that will help Michigan entrepreneurs commercialize high-value, consumer–responsive food products. For more information, visit the MSU Product Center website or call 517-432-8750.