Snacks: Healthy or not?
Fruit – the good snacks.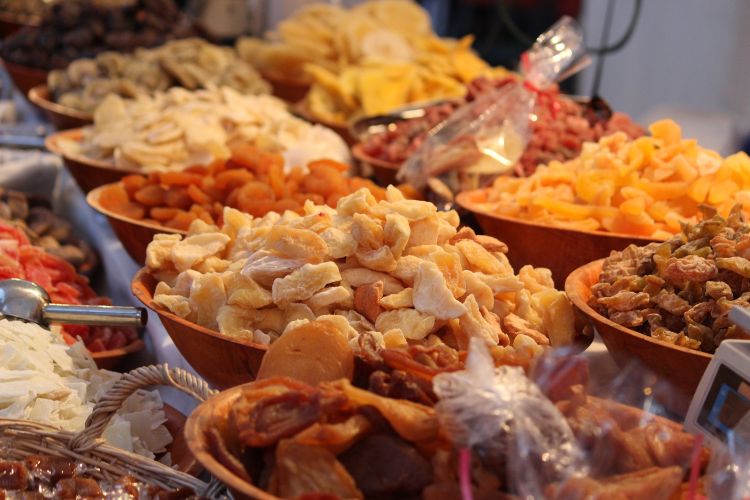 Snacks can be a great way to keep your body going and blood sugar levels stable. Fruits and vegetables make great snack choices for you and your loved ones. Fruit snacks are a popular choice and are plentiful on the shelves of grocery stores. The packaging can be colorful and possibly feature cartoon characters that children are familiar with. These food items are often placed at the eye level of children to encourage children to ask for them and they often are named fruit. Labels may even claim them as a source of vitamin C and may show pictures of fruit on the packaging.
Reading the label on any snack package is key to seeing what nutrients it contains. Keep in mind that the first ingredient on the list is the one that has the largest concentration. Here is an example of what a fruit snack ingredient list looks like:
"Corn syrup, Sugar, Fruit Juice from Concentrate (Pear, Apple), Gelatin, Sorbitol, Malic Acid, Natural and Artificial Flavors, Sodium Citrate, Ascorbic Acid (Vitamin C), Mineral Oil (Adds a Dietary Insignificant Amount of Fat), Corn Oil (Adds a Dietary Insignificant Amount of Fat), Tocopherol Acetate (Vitamin E), Carnauba Wax (Adds a Dietary Insignificant Amount of Fat), Vitamin A Palmitate, Red 40, Blue 1, Yellow 6, Yellow 5."
Alternative snack choices with vitamin C and other nutrients can be found in many sources of fruit without added corn syrup and sugar. Children can have whole fruit: apples, pears, oranges, bananas, blueberries, etc. Fruit can be accessed easily by children and can be cost effective for parents. According to the United States Department of Agriculture, bananas and pears are rich in potassium and oranges and mangos are rich in vitamin C.
Dried fruits can also make a great snack that can be easy to carry and store well. They may satisfy that craving for a fruit snack. Keep a package of dried fruit in your bag. Some fruits that are available dried include apricots, apples, pineapple, bananas, cherries, figs, dates, cranberries, blueberries, prunes (dried plums) and raisins (dried grapes). Because they are dried, one-quarter cup is equivalent to one-half cup of normal fruit. Whether it's at home or on the go, having dried fruit on hand can help satisfy your child's sweet tooth!
If you need more ideas for healthy snacks, Michigan State University Extension encourages you to try these kid-friendly veggies and fruits tips.
These simple tips are meant to provide general recommendations on how to incorporate healthier options into your life. If you would like to learn more about healthy eating and wellness, visit Michigan State University Extension. MSU Extension offers various educational programs for adults, families and children that focus on lifestyle changes to promote healthy eating and wellness.