Southeast Michigan vegetable update — July 26, 2017
Harvest continues in a wide range of crops.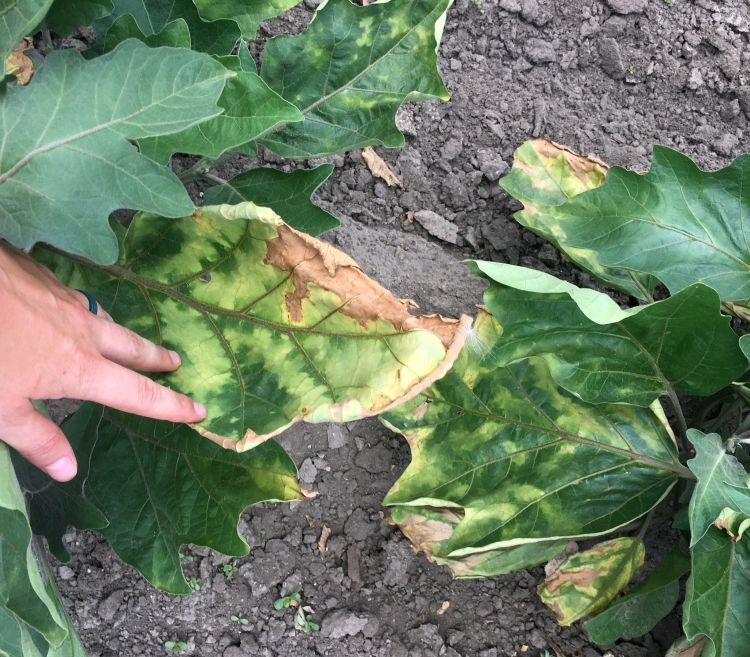 Weather
Cooler, less humid weather has moved into the area, and there is a chance of rain through the end of the week. Moving into August, weather models are predicting average or below average temperatures and precipitation.
The table below presents rainfall (in inches) for the Michigan State University Enviroweather stations in southeast Michigan with the amount of change from last week reported. Growing degree-days (GDD) starting March 1 are calculated using the Baskerville-Emin Method.
Rainfall and GDD totals as of July 26, 2017

Station

GDD (base 50)

5-year GDD average (base 50)

Rainfall since April 1 (inches)

1,448 (+148)

1492.6

9.52 (+0.05)

1,834 (+293)

Not available

11.71 (+0.39)

1,657 (+279)

1639.5

12.71 (+0.3)
Crops
Cabbage harvest continues, though harvest will slow down soon on some operations. Transplanting for fall harvest continues.
Cucumber harvest is ongoing. Downy mildew has been confirmed in Wayne County. For suggested tank-mixes and more information on downy mildew, see the MSU Extension article "Downy mildew confirmed on cucumber in Michigan and Ohio."
Eggplants are flowering and fruit are forming. Some plantings have verticillium wilt developing. This disease is caused by a long-lived, soil-borne fungus. Rotating away from solanaceous crops and including small grains in a rotation can help reduce the amount of the pathogen in the soil, but fumigation is the only thing that can remove the pathogen from the soil. If this is a consistent problem on your operation, try out a resistant variety next year.
Green beans are being harvested with good quality being reported.
Green bell and banana peppers are being harvested. Sunscald and blossom end rot are present in many fields, though the damage is limited. The damaged areas of afflicted peppers can be infected by a variety of molds and fungi, which can cause confusion with more infectious fruit rots.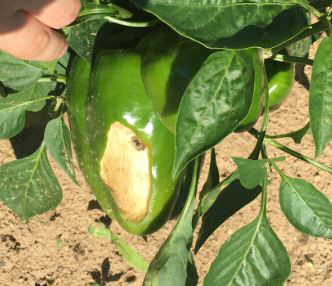 My European corn borer traps all captured zero moths this week. If you are concerned about this pest, one way to evaluate European corn borer risk is to look at neighboring field corn fields. If the leaves have a shotgun hole appearance, it is likely the first generation of European corn borer were feeding in that field, and now the second generation is likely emerging in that field.
Pumpkins are sizing up. I've seen large, orange pumpkins out in some fields. Take measures to prevent powdery mildew so that the leaf canopy is able to protect the fruit from sun damage until harvest time rolls around.
Sweet corn harvest continues and has prompted the opening of many roadside farm markets and stands. Corn earworm traps in Lenawee and Monroe counties are capturing low numbers of moths (less than one per night). Field corn across southeast Michigan is silking, so now sweet corn is no longer an island of attractive corn to moths, and is instead just a part of a sea of silking corn. When these factors are considered together, a five- to seven-day spray interval is appropriate.
Corn earworm populations are driven by weather fronts, so populations can spike at any time and can be hard to anticipate. The weather models at Insect Forecast are useful for getting an idea if more corn earworm, as well as other corn pests, are on the way. For more information on scouting and thresholds, see my previous updates.
Western bean cutworm populations are peaking. The amount of moths captured in Washtenaw County raised dramatically this week, while trap catches in Lenawee and Monroe counties were lower. Scouting pre-tassel fields for this pest is advisable—I've found western bean cutworm eggs in almost every pre-tassel sweet corn field I've been in.
Rust is prevalent in some sweet corn fields. If your field has rust and is more than a week out from harvest, a treatment will prevent the disease from making its way onto the husk leaves. For product recommendations, see the "Midwest Vegetable Production Guide."
Red, ripe tomatoes are starting to appear in staked and processing tomato fields. On some smaller organic farms, tomato hornworm is out and feeding.
Muskmelon and watermelon growers should refer to the above section for downy mildew recommendations. Fruit are sizing up.
Winter squash are sizing up. During last week's hot days, winter squash were wilting during the heat of the day, but a healthy plant will perk up again by the next morning. If they do not, check the crown and roots for diseases or squash vine borer. Put on preventative fungicides to protect from powdery mildew.
Contact me any time at 517-264-5309 or schuhmar@msu.edu for pest or disease sampling. I make updates regularly on Twitter at @SoutheastMIVeg.
Meetings
Growers with greenhouse and floriculture aspects to their farms may be interested in the 2017 Greenhouse Production, Plant Health and Marketing Conference on Sept. 13 in Lansing, Michigan. A wide range of topics will be covered, with a focus on increasing plant quality, safety and sales. For more information, see "Register now for 2017 Greenhouse Production, Plant Health and Marketing Conference."
The Midwest Mechanical Weed Control Field Day is Sept. 26 at the MSU Horticulture Farm. This meeting will feature mechanical weeders from the U.S. and Europe, as well as the experiences of farmers who use these tools. For more information and registration, see "Midwest Mechanical Weed Control Field Day."
Hotels are filling up for the Great Lakes Fruit and Vegetable EXPO, Dec. 5-7 in Grand Rapids, Michigan. The combination of grower-focused, research-backed presentations and an amazing exhibit hall make it a can't-miss event.