Southeast Michigan vegetable update — May 16, 2018
After a week of rainy days, field preparation and planting have ground to a halt.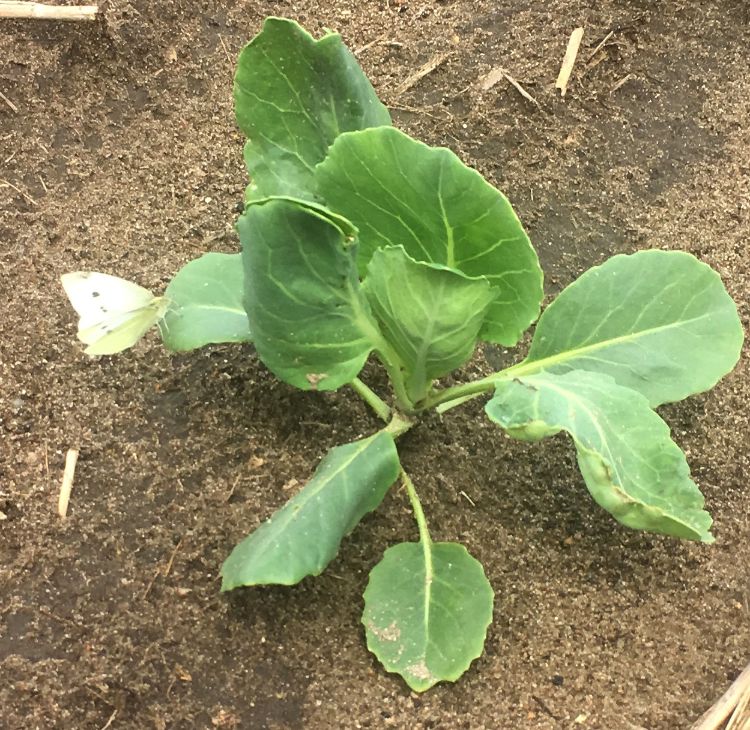 Weather
Over 2.25 inches of rain in the last week have been reported across the area, with some areas receiving much more. In the next week, it looks like things will be warmer and drier, though there is a chance of scattered storms this weekend. Calmer winds are also in the forecast.
The table below presents rainfall (in inches) for the Michigan State University Enviroweather stations in southeast Michigan, as well as growing degree-days (GDD) calculated using the Baskerville-Emin Method. Degree-day average for Commerce and Hudson is over five years, while Deerfield is over two years. Soil temperature range in Fahrenheit at 2-inch soil depth, and rainfall is in inches, with parenthesis indicating change since last Wednesday. For a refresher on degree-days and how to get this information in your area, see "Accessing growing degree days with Enviro-weather."
Rainfall and GDD totals as of May 16, 2018

Station

GDD base 42

GDD base 50

5-year GDD average base 50

Soil temperature range

Rainfall since April 1

Commerce

385

206

210.3

49.9-63.8

6.29 (+2.76)

Deerfield

449

242

274.2

49.6-77.1

7.58 (+2.43)

Hudson

407

213

241.3

53.7-58.6

6.89 (+2.9)
General
I've received some questions about protecting bees and other pollinators this week. A good, quick read is "Some simple tips for reducing risk to pollinators" from MSU Extension. For a more in-depth look at how pollinators interact with different vegetable crops and how different pesticides impact bees, see "Vegetable pesticide series: Should I Use it during bloom?" from MSU Extension.
Crops
Asparagus harvest picks up and wanes with the weather. If asparagus beetles become an issue, select products and time applications carefully so you are getting in the full pre-harvest interval.
Across the country there has been many reports of basil downy mildew. If you have this herb in the greenhouse, check the undersides of the leaves for velvety grey spores. There may or may not be necrotic areas on the leaf surface. Ridomil and ranman are labelled for use on basil.
Cole crop planting has halted with the rain. Cabbage maggot flies are out and quite active (they don't mind how wet it is). The Enviroweather Cabbage Maggot Model for Deerfield suggests peak population is just over a week away.
In other insect news, I saw my first imported cabbage worm butterfly this week flying and laying eggs. This early in the season, thresholds are quite high—when plants are in the transplant and cupping stages treatment, is recommended when 50 percent or more of the plants have five caterpillars per plant. For a refresher on imported cabbage worm and its cohorts cabbage looper and diamondback moth, see "Caterpillar Pests in Cole Crops" from MSU Extension.
The cool weather has caused some herbicide injury in cabbage. I've seen some Dual Magum (S-metolachlor) injury, indicated by twisted leaves with wavy edges, as well as Trifluralin (dinitroanaline) injury, indicated by bottle brush roots. As things dry out and warm up, plants should grow out of these injuries. Some earlier planted cabbage also have injuries from the blowing sand earlier this month.
Cucumbers, both fresh market and pickling, direct seeded and transplants, have gone out on black plastic. Downy mildew spore traps were placed by Hausbeck lab this week; I will report on spore counts as the information is available.
Squash and pumpkin planting is on the horizon. If you're concerned about phytophthora, note that Mary Hausbeck, MSU plant pathologist, has noticed germination reductions when Ridomil is applied in-furrow at seeding. Switching to a banded soil application can help control phytophthora without reducing germination. The product can also help with Pythium.
The soil temperatures in the southern tier of counties are more consistently over 60, making it suitable for sh2 sweet corn planting. Emerged sweet corn is a couple inches tall. Watch for black cutworm damage.
Tomato planting has halted with the wet weather. Growers with tomatoes in hoophouses should note that high trap catches of corn earworm are being reported in Indiana, which suggests we may have had a flight of moths in our area and there may be some leaf and eventually fruit feeding in the next few weeks.
Contact me any time at 517-264-5309 or schuhmar@msu.edu with questions or pest requests. I tweet about what I'm seeing @SoutheastMIVeg.
Meetings
The 2018 MSU Weed Day is tentatively scheduled for July 27 from 8 a.m. to 3 p.m. on MSU's campus. For more information, see the Weeds Day 2018 webpage.
Have you ever wondered how MSU gets their fruit and vegetable recommendations? Learn more about vegetable research and management June 28 during the Agriculture Innovation Day: Focus on Fruit and Vegetable Technologies. This year's event is being hosted at the Southwest Michigan Research and Extension Center in Benton Harbor, Michigan. For more details, see "MSU Agriculture Innovation Day: Focus on Fruit and Vegetable Technologies."
It is never too early to make accommodations to attend Great Lakes Fruit and Vegetable EXPO, Dec. 4-6 in Grand Rapids, Michigan. Hotel blocks are open and tend to go fast. The combination of grower-focused, research-backed presentations and an exhibit hall featuring a diverse set of vendors make it a can't-miss event.