Southwest Michigan field crops update – May 21, 2021
With the return to normal to above-normal temperatures this past week, we received an average of 88 growing degree days (GDD) base 50 last week.

Weather
With the return to normal to above-normal temperatures this past week, we received an average of 88 growing degree days (GDD) base 50 last week. Summer-like temperatures should bring another 140 GDD50 in the coming week, or an average of 23 GDD50 per day. For alfalfa growth, we have received 599 GDD base 41 on average in the south central and southwest region, and another 314 heat units are predicted for the coming week.
The Kalamazoo Enviroweather station recorded 1.78 inches rainfall since April 1 compared with the average for the previous four years of 7.26 inches.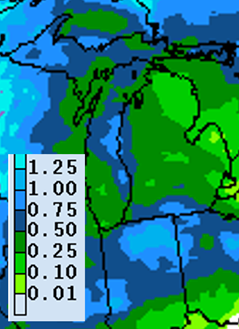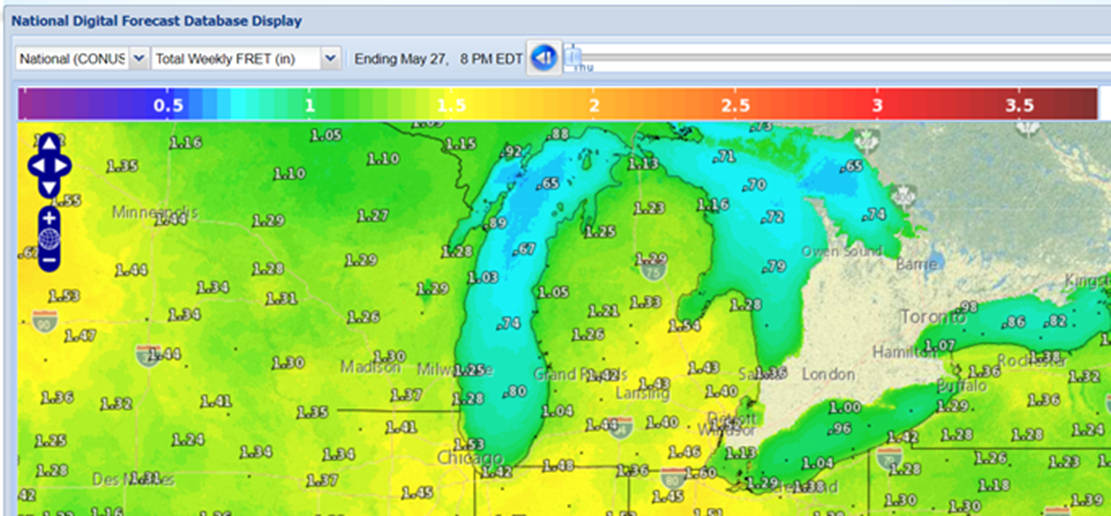 Crops and pests

Alfalfa is currently in the early bud stage and first cutting has commenced in some fields. Due to a combination of early alfalfa weevil feeding and slowed alfalfa growth with the cold weather over the past several weeks, first cutting yields are expected to be impacted. The combination of stresses from dry soils, frosts and potentially alfalfa weevil larvae feeding could impact stand health in some areas. Many fields have been irrigated where water is available to help improve first cutting yields and reduce stress levels. Keep scouting for alfalfa pests and be prepared to treat to reduce the chance of further stressing the plants this spring.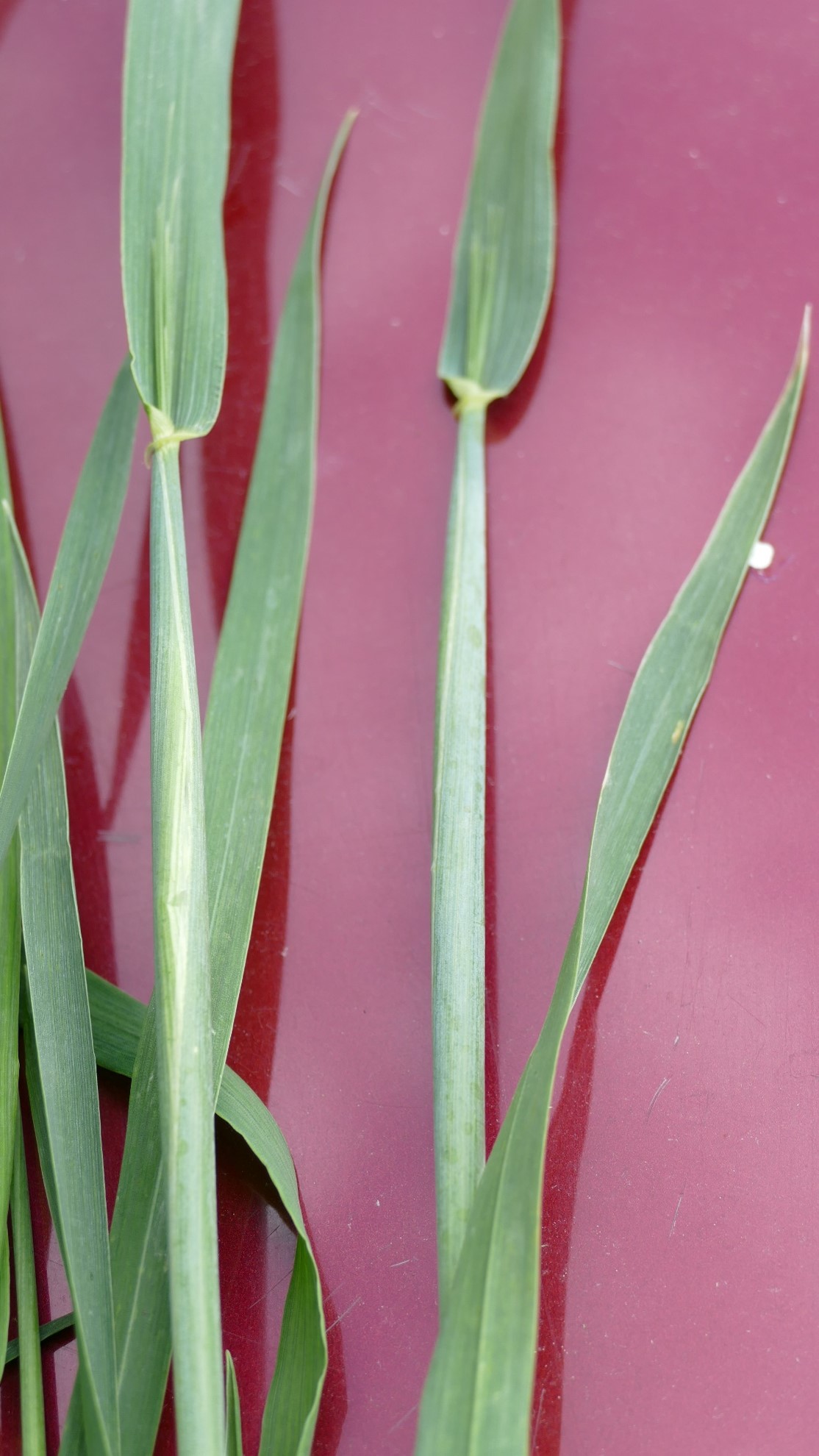 Wheat in different fields in the area is currently at Feekes 9 (flag leaf fully emerged) or Feekes 10 (boot stage) with a small percentage of plants at Feekes 10.1 (awns visible). With the heat units expected this coming week, we can expect flowering to begin within the next one to two weeks. Anthesis (flowering, Feekes 10.5.1) is the optimum time to apply fungicide to protect against head scab. Prosaro and Caramba continue to be ranked highly for control of Fusarium graminearum fungus causing head blight, but reports of an increased use of Miravis Ace have also been received.
With the warm and dry weather, the Fusarium Risk Tool is currently showing a low level of risk for fusarium head blight in the Upper Midwest. Since wheat is entering into the time where water use is nearing its peak, supplemental irrigation is becoming critical in fields where water can be applied.
Corn planting continues to make significant progress with 70% of the crop planted as of May 16, 32% ahead of the five-year average according to the May 17 USDA Crop Progress report. The report also notes that 16% of the corn had emerged by May 16.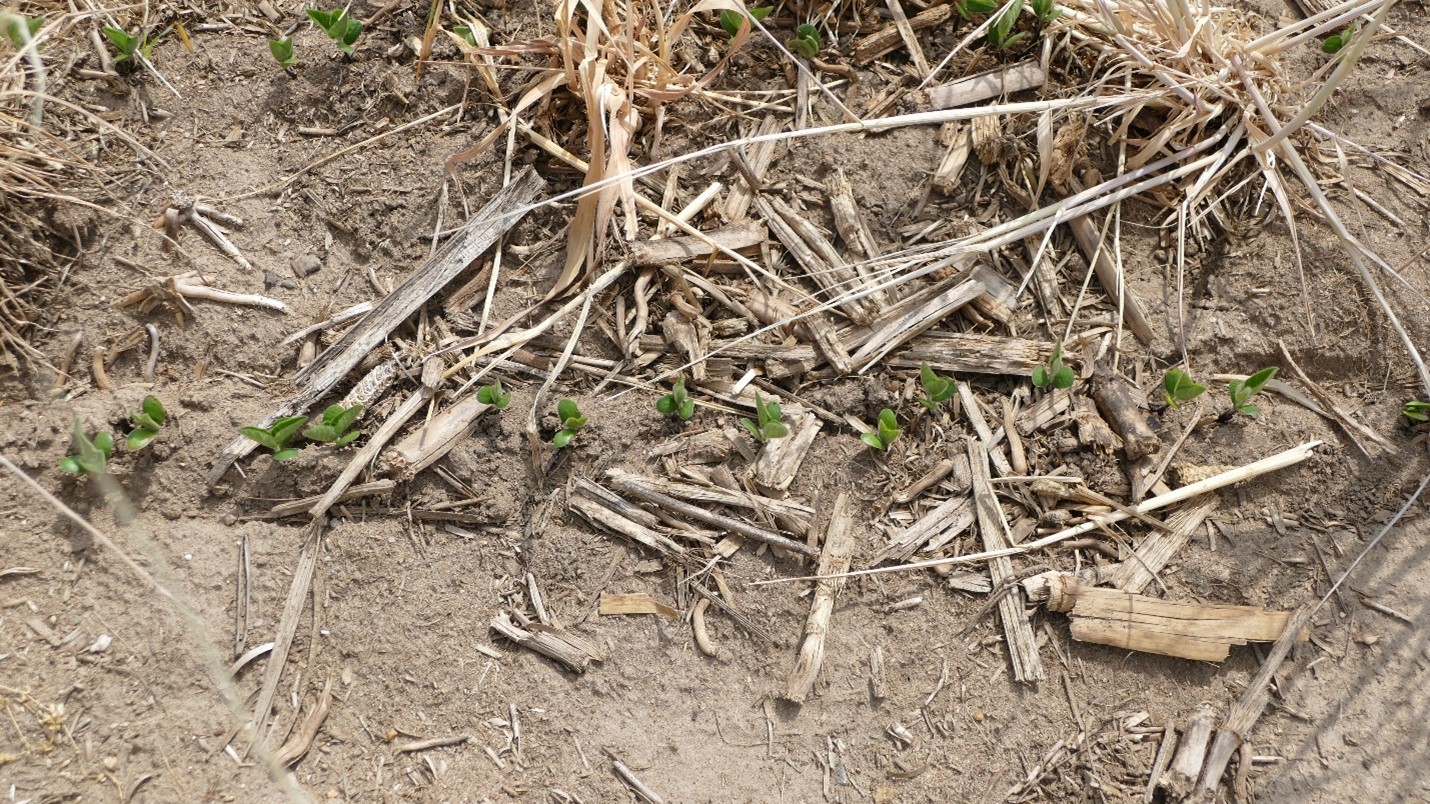 Soybean was 61% planted—37% ahead of the five-year average—and 13% emerged. Many fields in our region have reached the V1 stage this week.
Potato in the area got planted early this year—Walther Farms reported being 100% planted by the end of April. Early-planted fields are exhibiting vegetative growth. Most fields came through the repeated freeze events remarkably well, with some very advanced fields in Van Buren County being patched in replanted in areas that were injured or killed. Overall, the early planted crops are looking quite good despite the cold weather.
True armyworm and black cutworm moth captures were once again low in the region with all true armyworm traps catching zero to one moths in St. Joseph and Kalamazoo counties. However, two black cutworm traps were empty while one in St. Joseph County caught 15 moths. Traps located in southern Van Buren County did not record any black cutworm moths over the last two weeks.
Weed control remains a major concern in areas where preemergence programs have been applied for over a week to 10 days with little to no rainfall to activate the herbicides. While we can expect to get some benefit of the pre-programs at the season progresses, we would encourage growers to be prepared to apply a post emergence program to control weed escapes that may occur due to the dry conditions. Again, irrigation water applications can greatly help improve the effectiveness of the applied pre herbicide programs.