Southwest Michigan grape meetings in May
MSU Extension is hosting a spring grape IPM meeting on May 22 and partnering with the Michigan Grape Society for this summer's first Twilight Grower Social on May 17.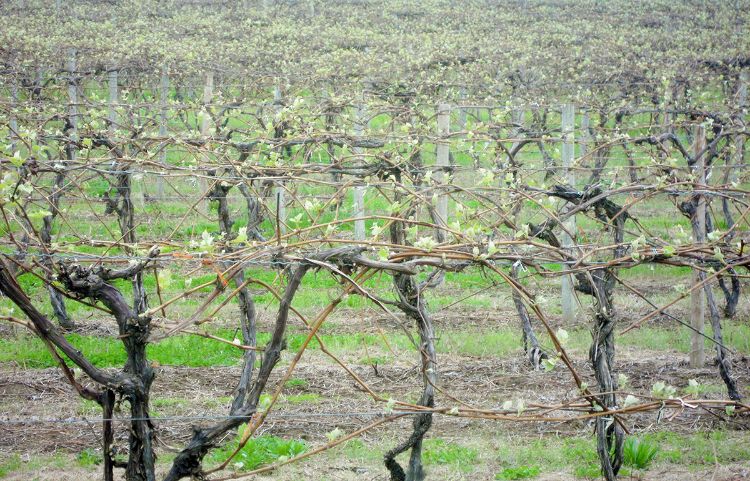 Southwest Michigan grape prospects are looking good this year. We had a mild winter. The spring has been good to most of us and early growth is moving along well. It is time to start thinking about early season vineyard management. For most of us, that means fertilizer and spray programs.
Spring grape IPM meeting, May 22
The Southwest Michigan grape IPM meeting will help you with those programs. The meeting will be on May 22, 2023, from 1 – 4 p.m. at the Southwest Michigan Research and Extension Center near Benton Harbor, Michigan. We will have a host of Michigan State University Extension talent come discuss all things IPM (integrated pest management). Tim Miles will discuss how and when to include the newer, softer products in a disease management program. Sushila Chaudhari will give us a refresher on spring weed management. Rufus Isaacs and Michael Reinke will update on spring insect management and invasive insects to be on the lookout for. Cheyenne Sloan will remind us about the importance of creating and maintaining a balanced nutrition program from the ground up.
So, come to the Southwest Michigan Research and Extension Center on May 22 with your learning cap on and an appetite for hearing about all things spring grape IPM. The meeting is free to attend and no registration is required. You can get three RUP credits as well. We hope to see you there.
Twilight Grower Social, May 17
Check out the first of three Twilight Grower Socials that the Michigan Grape Society is hosting this summer. The first one will be May 17 at 6 p.m. at Dablon Vineyards and Winery in Baroda, Michigan. Rudy Shafer, wine maker at Dablon Vineyards and Winery, will be discussing their winter protection in the vineyard as well as early season protection. Tickets are $35 per person. Register ahead of the event so they can get an accurate count for food. This event will be hosted outside so come prepared for any weather. You can even get one RUP credit for attending. Food, wine, knowledge and an RUP credit: what a sweet deal.
MSU Viticulture Field Day, July 26
I know we are talking May right now, but this is a first announcement that the date for this year's MSU Viticulture Field Day is confirmed. This all-day event with steak fry and wine tasting will be Wednesday, July 26, at the Southwest Michigan Research and Extension Center. Stay tuned as more details become available.