Southwest Michigan vegetable update
Field activity increases in Southwest Michigan as weather improves.
Field preparation activities in Southwest Michigan have increased in response to improved weather. Most growers feel they are 10 to 14 days behind in field preparation, but will only be three to four days behind in actual planting.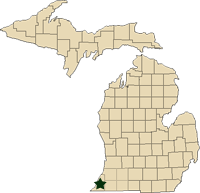 Southwest Region
Weather
High temperatures for the week ranged from 51 to 81oF and lows from 33 to 57oF. The lowest temperature occurred May 5 with some frost in low-lying areas. Soil temperatures are now averaging in the low 60s. There was less than 0.2 inches of rain for the week.
Crop reports
Asparagus harvest volume has increased and supplies will be adequate to meet local demand. Some purple spot symptoms have been observed, which would be expected given our wet spring.
Peas continue to grow well with no blooms at this time.
Tomatoes, cucumbers, summer squash and zucchini planted under tunnels are showing growth in response to improved weather conditions. Significant plantings of these crops will go in this week.
Sweet corn is now being planted.