Spartan barley on tap
The long-awaited Spartan barley will soon be featured at New Holland's Pub in Holland, Mich.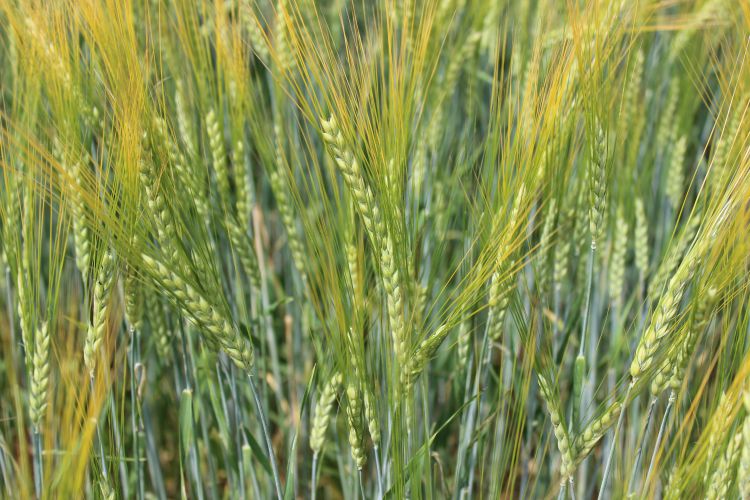 Spartan barley has come a long way in 100 years. What started as a humble hybrid, crossed in 1916 by the Michigan Agricultural Experiment Station (MSU), is now headed back into the brew kettle. As a nod to its history, head brewmaster at the New Holland Brewery's Pub on 8th Street, Steve Berthel, plans to make a pre-prohibition style lager featuring 100 percent Michigan ingredients.
"The fact that we all get to be the first to make a batch of beer with this barley strain that hasn't been used since pre-prohibition, and utilize 100 percent Michigan grown and processed ingredients, is icing on the cake for New Holland's commitment to allow me to use all Michigan ingredients in my pub beers," Berthel said of the opportunity.
Everyone that had a part in bringing this barley from field to glass will be on hand for the collaboration brew event scheduled for Friday, Nov. 11. The, yet to be named, limited release brew, will be available on-tap in early-December.
The Spartan barley featured in this collaboration brew was grown at the W.K. Kellogg Biological Station this past season under the supervision of farm manager, Brook Wilke. Malting barley researchers at MSU wanted to make sure the crop was close to a willing market in the event it was suitable to be malted and brewed.
"I'm just excited to be a part of bringing forth a variety that can be useful for Michigan agriculture and the subsequent brewing industry, particularly a variety that has so much history." Wilke said of his experience growing Spartan. "It's particularly important for us to identify a variety well suited to the Michigan climate, so that we can consistently deliver high quality barley to the rapidly growing brewing industry."
Although much of the malting barley crop in lower Michigan suffered some level of drought stress, Spartan proved itself to be a viable candidate and the barley was delivered to Michigan's largest craft malthouse, Pilot Malt House in Byron Center, Mich.
Ryan Hamilton, head maltster at Pilot Malt House, has been eager to run Spartan barley through the malthouse since he originally heard about the project, nearly two years ago.
"In the three years since I've become involved in the malting and barley industry in Michigan, the need for locally adapted, locally grown malting barley varieties becomes more apparent every day," said Hamilton. "While the concept of resurrecting a 100-year-old, heritage barley variety is extremely fascinating, I think we'll find the true value of Spartan lies in its genes."
Over the last several decades, breeders have sought to meet the increasing demand for higher quality parameters from maltsters and brewers as well as the demand for higher yields from farmers. The vast majority of breeding in the U.S. has been under the arid conditions of the western states. On the contrary, Spartan Barley was bred for production in Michigan, although it hasn't been grown at any scale for over 50 years. Maintaining its heritage traits, Spartan is not without its challenges, but a skilled maltster can identify those challenges and turn the biological and chemical process of malting grain into an art. Hamilton added, "In the malt house, Spartan has already proven to be as unique and distinctive as the story behind it."
Media inquiries regarding the brew day can be directed to Ashley McFarland at 906-439-5176 or ashleymc@anr.msu.edu.
If you are interested in learning more about malting barley research at MSU, feel free to reach out to Ashley McFarland at 906-439-5176 or ashleymc@anr.msu.edu. McFarland is the Coordinator of the Michigan State University Upper Peninsula Research and Extension Center in Chatham, Michigan and a Community Food System Educator with Michigan State University Extension.