SPDC Seeking Communications Coordinator
SPDC is looking for an energetic, engaged and hard-working individual, who can work both independently and as a team member, to coordinate communications for student recruitment, outreach engagement, fundraising, and overall positive reputation.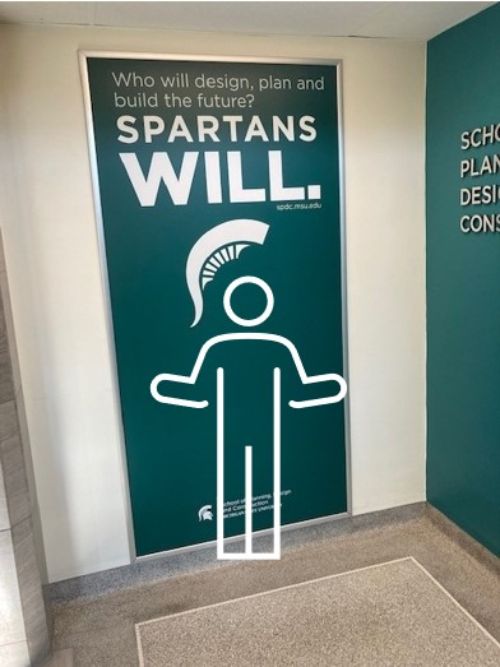 Please visit https://careers.msu.edu and search by posting #823371 to apply for this Communications Coordinator position. The posting closes November 22, 2022.
This position is responsible for creating and managing website content, coordinating social media content, developing digital and print communications (e.g., event/program promotions, news articles, stakeholder messages, etc.), coordinating a marketing plan and editorial calendar, maintaining branding material, and monitoring news and media relations for the School of Planning, Design and Construction (SPDC) and the National Charrette Institute (NCI). In addition, this position helps ensure that SPDC and NCI materials are ADA compliant, serves on the SPDC Lecture Series committee, organizes SPDC events, promotes our Graduate Certificate Program, coordinates Diversity, Equity and Inclusion communications, assists with student communications, develops promotional materials for SPDC fundraising, and other duties as assigned.
We are committed to achieving excellence by creating and sustaining an accessible and inclusive culture that values cultural and academic diversity. We are an equal opportunity / affirmative action employer. We are particularly interested in candidates of all backgrounds who are dedicated to the principle that professional excellence is achieved through open access and proactive inclusion.
The Communications Coordinator is central to SPDC's mission to advance the knowledge, prepare innovative leaders, and support the practice of planning, design, and construction. Guidance and training will be provided by School leadership, as well as college and university-level communicators.
The School of Planning, Design, and Construction unites four academic programs related to the built environment: Construction Management, Interior Design, Landscape Architecture, and Urban and Regional Planning, - in addition to NCI - with 43 faculty and academic specialists, and 8 staff members. The School offers 8 degree pathways from Bachelors to Ph.D. – including 5 professionally accredited degrees with over 350 undergraduate and 50 graduate students. The School is jointly administered by the Colleges of Agriculture & Natural Resources and Social Science.
All MSU employees are required to be fully vaccinated or have an approved exemption. More information is available at: https://msu.edu/together-we-will/directives.html.