Special freeze edition on this week's Field Crops Virtual Breakfast
May frost/freeze will be the focus for the May 14, 2020, Field Crops Virtual Breakfast.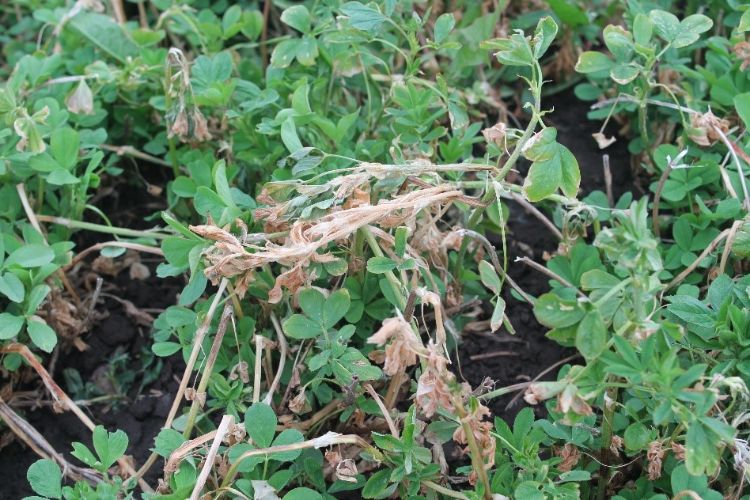 The Michigan State University Extension Field Crops Virtual Breakfast on Thursday, May 14, 2020, at 7 a.m. will have MSU agricultural climatologist Jeff Andresen lead off and discuss the recent freeze event followed by Dennis Pennington, MSU wheat specialist, who will discuss how to evaluate wheat fields for freeze injury following the record setting cold temperatures. Our originally scheduled speaker for the May 14 meeting, MSU weed scientist Erin Burns, will be moved to next week and present information on post-emergence weed control.
The Virtual Breakfast format will change this week by including an extended time for questions and answers about the potential injury to other crops, including alfalfa, sugarbeets and early planted soybeans and corn. This week's meeting will extend beyond the normal ending program time and provide time for further discussion of what to look for when evaluating fields for damage from the freeze event and other questions. MSU cropping systems agronomist Manni Singh, soybean educator Mike Staton; MSU sugarbeet specialist Daniel Bublitz, forage educator Phil Kaatz and other MSU specialists will be on the call to answer questions. Please join us for this important discussion.
The Field Crops Virtual Breakfast sessions are held every week during the growing season via Zoom. These virtual meetings take place every Thursday morning from 7-7:30 a.m. from April 16 through Sept. 10, 2020. In cooperation with the Michigan Department of Agriculture and Rural Development (MDARD), RUP credits will now be available for the live sessions for many of the upcoming topics. Each week will have a specific code provided to attendees. The recertification credits will not be available to those viewing the recordings or podcasts. Categories will be Commercial core, Private core and 1A.
Participating is easy and free! You can join the live meeting via Zoom using a computer, tablet, mobile device or regular phone line. If you are new to Zoom, simply download the Zoom app and you will be ready to join online every week to see visuals shared by presenters. A call-in by phone option is also available but note that you will only hear the audio portion.
Participants must sign up to receive an email notification with instructions for joining the Virtual Breakfast. You only need to do this once and you will receive the Zoom link and call-in phone number, as well as weekly reminders every Wednesday. Participants receiving emails can opt in or out at any time.
Sign up to receive Virtual Breakfast Zoom information
If you cannot participate in the live session at 7 a.m., you can view the recorded version at any time. However, only the live session will be eligible for RUP credits. Recordings will be closed-captioned and available at the Field Crops Virtual Breakfast page and the MSU Extension Field Crops Team social media platforms: Facebook, Twitter, Spotify, Apple Podcasts and YouTube.
If you are unable to sign up online, call the Lapeer County MSU Extension office at 810-667-0341.
Follow MSU Extension Field Crops Team on Facebook, Twitter, Spotify, Apple Podcasts and YouTube and for breaking news.