Spraying dicamba in Xtend soybeans in 2018? Be sure you meet all the requirements
Using dicamba in soybeans for hard-to-control broadleaf weeds has its advantages, but there are several application requirements that must be met to legally and safely spray in Michigan.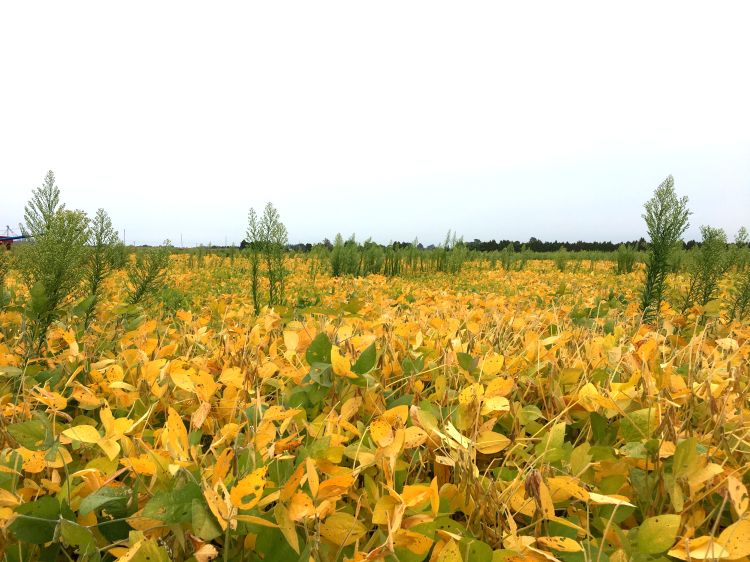 In 2017, Monsanto's Xtend soybeans were released for farmers in Michigan to plant and sell after several years of waiting for development and regulatory clearance in the U.S. and abroad. This technology is a result of genetic engineering that confers resistance to dicamba—a herbicide that mimics the plant hormone, auxin, and controls broadleaf weeds—to soybean, a broadleaf crop. This advancement is being described by many as a much-needed tool in a tool belt that is being increasingly emptied in the fight against hard-to-control and herbicide-resistant broadleaf weeds. Weeds such as horseweed (marestail), waterhemp and Palmer amaranth have become more problematic in numerous crop production fields in Michigan due to resistance to glyphosate and other herbicide classes.
Although the new soybeans are resistant to all formulations of dicamba, only three new products that are formulated to be less volatile have been approved by the Environmental Protection Agency (EPA) to be applied in Xtend soybean: Xtendimax with VaporGrip Technology (Monsanto Company), FeXapan plus VaporGrip Technology (same formulation as Xtendimax but sold by DuPont), and Engenia (BASF Corporation).
Reports over the last two years of off-target plant injury as a result of dicamba spraying in soybean and cotton are numerous, particularly in southern states, as a cursory Google search will show. These incidences are believed to have been due to contaminated spray tanks, spray drift, application of non-approved dicamba formulations, dicamba's volatility (tendency to turn from liquid to gas) and its efficacy against many susceptible broadleaf crops such as grapes, tomatoes, many tree species and non-tolerant soybean.
Although many of these injury cases were caused by application of a non-labeled dicamba product (i.e., not one of the three listed above), there is still inherent risk in spraying any dicamba product, particularly near susceptible plants. Therefore, EPA has categorized these new dicamba products as restricted use pesticides (RUPs) and also added specific restrictions for their use.
It has long been known that older formulations of dicamba have relatively high volatility, and although a formulation (BASF's Clarity) was developed in the early 1990s with lower volatility, spray applications continue to warrant great caution under certain conditions, e.g., high winds, low humidity, high temperature and when sensitive crops and plants are growing nearby. The manufacturers of the new dicamba formulations have shown their products have reduced volatility and tendency to drift; nevertheless, EPA has specified application requirements that must be met in order to use these products in-crop.
In Part 2 of this Michigan State University Extension article, "Application requirements for spraying dicamba in Xtend soybeans," the current requirements for applying the new low-volatility dicamba formulations will be outlined.