State-wide CEC Conference in Port Huron biggest one yet
Wow! What a great Connecting Entrepreneurial Communities Conference.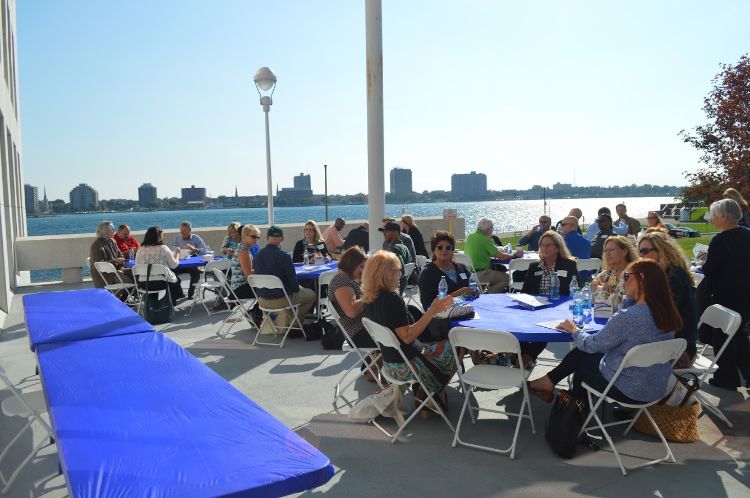 What a great state-wide MSU Extension Connecting Entrepreneurial Communities Conference in Port Huron, MI. We'd like to take our hats off to the entire community and planning teams for making the conference a success. If you weren't able to join this year, you missed out on being able to join other like-minded community leaders as they learned new programs and resources, shared best practices and ideas, empowered themselves and others to assist entrepreneurs and grow their local communities. Also, missing out on our signature "embedding the sessions" into local businesses for this outstanding walkable conference (a big hit with the attendees).
When the dust settled, we had 138 participants representing 2 countries, 5 states, 27 counties and 58 communities. Our biggest event yet! Programming included 26 breakout sessions and 3 outstanding keynote speakers; as well as an amazing evening networking event. But don't take our word for it… here are some comments from participants:
"Very uplifting, motivating and inspiring."
"More, more, more!"
"Loved that there were folks there from so many other states. Loved that this was a casual event with ample time to view the area, visit businesses and network. Would highly recommend this conference."
"Absolutely loved the concept of involving our local businesses in the conference"
"Great job; love the movement around downtown!"
"Great opportunity for networking and information sharing. I found at least 3 contacts for immediate follow-up and implementation."
Next year…. Howell, MI… here we come! We are excited to visit this great community next year and know that they will work hard to "knock your socks off". The dates will be set by January, usually the first or second week in October Visit the CEC webpage at http://msue.anr.msu.edu/program/info/cec to check out photos from Port Huron as well as presentations from the breakout sessions and stay up to date on the latest CEC news and information, or you can check us out on Facebook at https://www.facebook.com/ConnectingEntreprenurialCommunities/?fref=ts.