Staying safe at college
Important information to keeping your college and high school student safe while at school.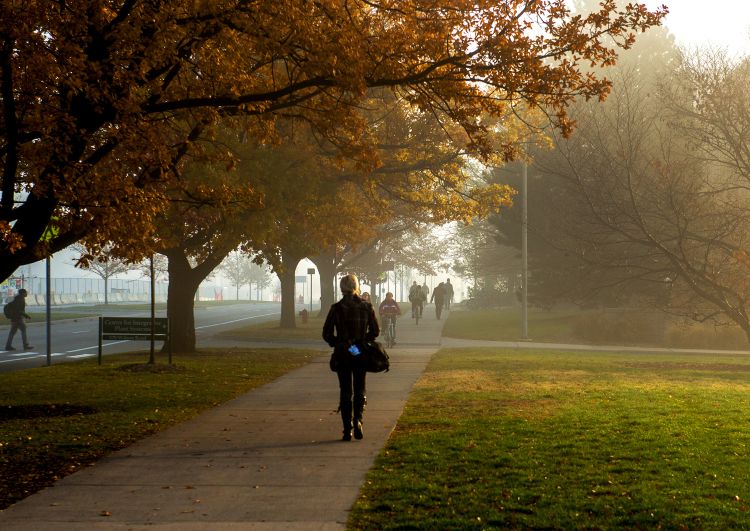 Safety on and off college campuses should be a major concern for parents. As parents want to ensure a safe learning environment for their children, this is a logical emotion to have. When thinking about college crime these days, statistics show that property crimes far outweigh violent crimes on campuses.
Having more burglaries than robberies means kids have to be smarter about protecting their personal property. Campuses across the country have increased security in many ways, including additional training for campus police as well as more video cameras strategically placed around campuses.
Advise your child to lock their door and windows and stay alert when alone or walking around campus. If possible, use the buddy system when exercising or going to parties. Safety experts also recommend avoiding shrubbery and hedges where assailants could hide.
Safety messages and warnings seem to be typically directed towards the safety of women, however men can also be victims of a crime. Share the following safety information with both your son and daughter.
Michigan State University Extension recommends the following measures to keep college students and their property safe.
Keep an eye on belongings when at the library or cafeteria. A quick trip to the bathroom, grabbing copies off the printer or getting another piece of pizza are all great opportunities for someone else to get their hands on textbooks, phones or laptops.
Get a lock for a laptop. It is a simple and inexpensive investment to protect college projects, homework and class notes.
Load important numbers into your phone such as campus police, roommates and resident advisor, as well as numbers to call to cancel credit cards that might have been stolen.
Use a campus escort system if available. They are there for the sole purpose of students making it home safely at night. Use this valuable service when out at night or any time you don't feel safe.
Know where the campus safety office is located. Visit the office and ask campus police if they have:

Blue light emergency phone stations.
Campus escort services.
Safety maps with suggested routes.
Support for safety apps like those listed below.

Discretely tell a close friend, such as a roommate, where you are going.
Trust your instincts. If you think you are being followed, quickly get someplace safe. If you think you are indeed in danger, run and make a lot of noise. Criminals like quiet, distracted guys or girls who will be easy victims.
A lot of crimes occur at parties, so go with friends and keep a close eye on beverages and food.
Enroll in a self-defense class and learn how to defend yourself. It is empowering and a great exercise. Many campuses offer self-defense classes, and a class will make you feel safe and more confident. A few classes and tips from a professional instructor is really what you need to be able to stay safe—however, still follow the safety tips listed above whenever possible.
The campus of Michigan State University has this statement as part of their safety policy: "MSU is a safe campus, and student safety and security is our first priority. However, students should always keep personal safety in mind. We recommend that students always lock their room doors and never prop or hold exterior doors; walk in groups on campus at night and make sure someone knows where they are going and when they will be back if they are going to be away."
Every college or university is required to submit an annual security and fire safety report. For more information about the safety of the college your child is interested in, review their security and safety report.
For more accurate information on on-campus crimes versus crimes in the vicinity of the campus, visit Campus Safety and Security. It is a website that can give you more specific data about crimes at campuses around the country.
For very detailed information about a specific college, visit the National Center for Education Statistics, which is handy for researching everything about a potential college, from varsity athletic teams to financial aid and enrollment numbers, not just crime statistics.
Parents are always concerned about their child's safety, but this is especially true as they let go of many of the safety measures they had in place before the child left the home. Check out the following links for great information to discuss with your child on issues they might not have thought about before. Much of the information could be applied to students of all ages, including high school students as well as adults.
To learn about the positive impact children and families experience due to MSU Extension programs, read our 2016 impact report: "Preparing young children for success" and "Preparing the future generation for success." Additional impact reports, highlighting even more ways Michigan 4-H and MSU Extension positively impacted individuals and communities in 2016, can be downloaded from the Michigan 4-H website.