Strengthening primary patient care with land-grant partnerships
An MSU Extension partnership is serving as a model of how the Cooperative Extension System can collaborate with medical schools and faculty to increase health research and strengthen primary care delivery to patients.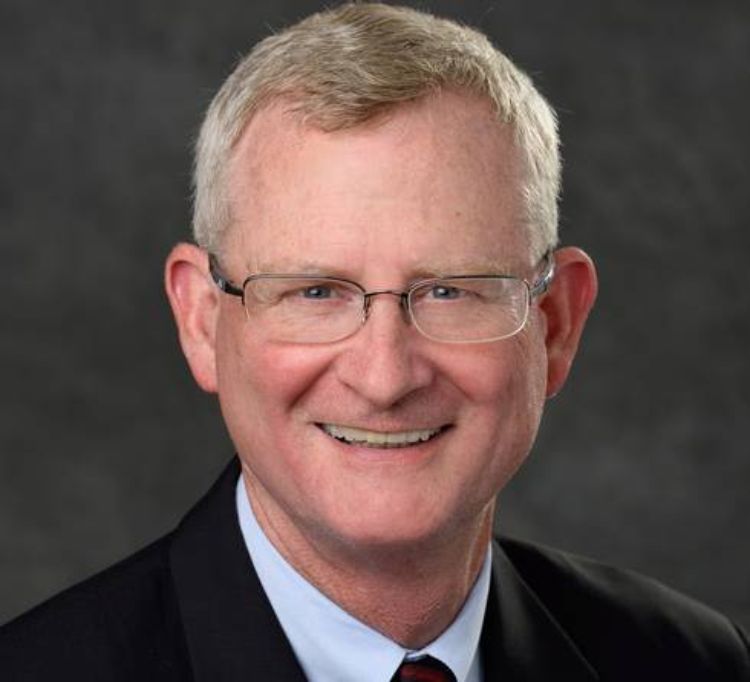 EAST LANSING, Mich. – A unique partnership at Michigan State University (MSU) between the College of Human Medicine and MSU Extension is serving as a model of how the Cooperative Extension System within land-grant universities can collaborate with medical schools and faculty to increase health research and strengthen primary care delivery to patients.
Current health care policy emphasizes the need for communities and institutions to work together to address the nation's complex health problems. Health extension is a national movement to find strategies that link patients of clinical and primary care practices with community resources, such as education, to improve their health outcomes. Cooperative Extension offers health care professionals a way to connect patients to community health resources.
The MSU Model of Health Extension is an innovative concept proposed by Jeff Dwyer, director of MSU Extension and former MSU College of Human Medicine senior associate dean for innovation and community partnerships. Two years before his role as Extension director, Dwyer convened a team of MSU Extension educators who had expertise in effective local programming as well as the translation of health research to align strategically with the MSU College of Human Medicine's mission and statewide presence. Today that visionary model has resulted in researchers and MSU Extension professionals making more than 200 connections with scientists and building partnerships with over 800 community organization representatives who are seeking to improve the public health of Michigan residents.
Four strategies of the MSU Model of Health Extension were recently published in Academic Medicine, the official journal of the Association of American Medical Colleges. The MSU Model of Health Extension is a blueprint that can be adopted by Cooperative Extension throughout the United States to establish a nationwide health extension framework.
"The Michigan State University Model of Health Extension creates a framework for partnerships that enhance health care delivery and education throughout the state," said Dwyer. "Cooperative Extension staff members are uniquely equipped to make these connections because they have built trust, experience and history in the communities where they work, live and raise their families."
In addition to building partnerships, the model emphasizes preparing MSU Extension to increase research capacity, primary care patient referrals and enrollment in MSU Extension health education programs, and to explore innovative funding opportunities.
The model includes annual "speed meeting" events that explore the potential of using existing MSU Extension programs as interventions in research projects. These rapid nine-minute presentations by MSU Extension faculty members and educators highlight factors such as target audience identification, program needs, educational objectives and current outcomes.
Additionally, the model includes workshops called "Are You Research Ready?" to better prepare MSU Extension educators to partner with researchers and be active contributors in competitive grant proposals. These training sessions equip MSU Extension educators with the skills needed to communicate effectively with researchers, engage communities in the research process, help conduct community-based research and increase scholarly publications.
A third strategy of the model, "Rx for Health," is a referral tool that health care providers can use to refer their patients to local research- and evidence-based MSU Extension health education programs. The initiative involves intentional marketing to medical professionals and the use of a tear-off pad, personalized with the contact details of a local MSU Extension educator. Health care providers can make recommendations from 10 categories related to health risks, including diabetes, stress and obesity.
For more information about the MSU Model of Health Extension, contact:
Cheryl Eschbach
MSU Extension
517-353-1898
cheryl@anr.msu.edu
ABOUT MSU EXTENSION
MSU Extension is an 800-person organization with experts in health and nutrition, agriculture, youth development, and community and economic development who live and work throughout Michigan.
ABOUT MSU COLLEGE OF HUMAN MEDICINE
Since 1964, MSU College of Human Medicine has drawn upon MSU's land-grant values to educate exemplary physicians, discover and disseminate new knowledge and respond to the needs of the medically underserved in communities throughout Michigan. The medical school's statewide footprint includes seven community campuses: Flint, Grand Rapids, Lansing, Midland Regional, Southeast Michigan, Traverse City and the Upper Peninsula Region. The college is home to centers of excellence in Parkinson's disease research and women's health research. For more information, visit the MSU College of Human Medicine website at www.humanmedicine.msu.edu.