Students aren't the only ones who learn while on a schoolship
Adult chaperones say Great Lakes Education Program is fun, memorable. Sign up now for next session!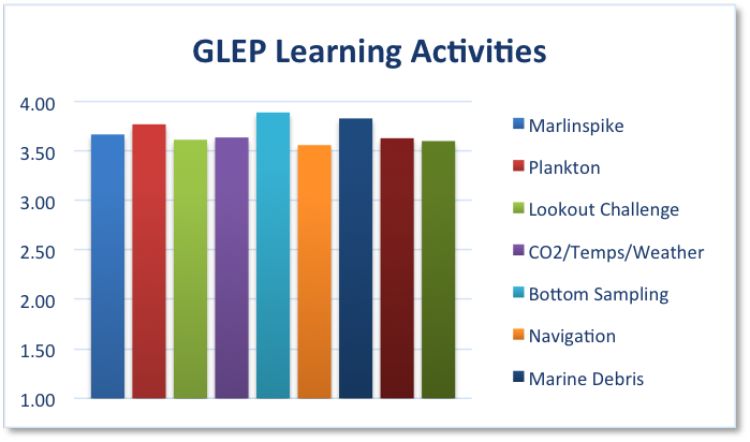 This fall the Great Lakes Education Program (GLEP) will conclude its 26th year of classroom and vessel-based education in southeast Michigan. We usually think of the student participants and their teachers when we think of GLEP education, but approximately 15 percent of all participants are adult chaperones who accompany the class. In May and June, more than 200 adult chaperones joined us on the water as we conducted educational cruises on both Lake St. Clair/Clinton River, and Lake Erie/Detroit River.
Each school group is divided into four sub-groups, as there are four learning stations on our schoolships. We encourage teachers to bring four chaperones per class. Chaperones serve the important role of sub-group leaders. As such they help the student groups move around the boat, record test results on our data sheets, and experience each learning station, too.
In 1999, a NOAA-National Sea Grant network of 33 university-based programs.