Study: Kent County Land Bank generates $42.9 million economic impact in four years
Over the last four years, the Kent County Land Bank Authority generated $42.9 million in estimated economic impact and 266 jobs in Kent County, according to an economic impact analysis by the MSU Land Policy Institute released today.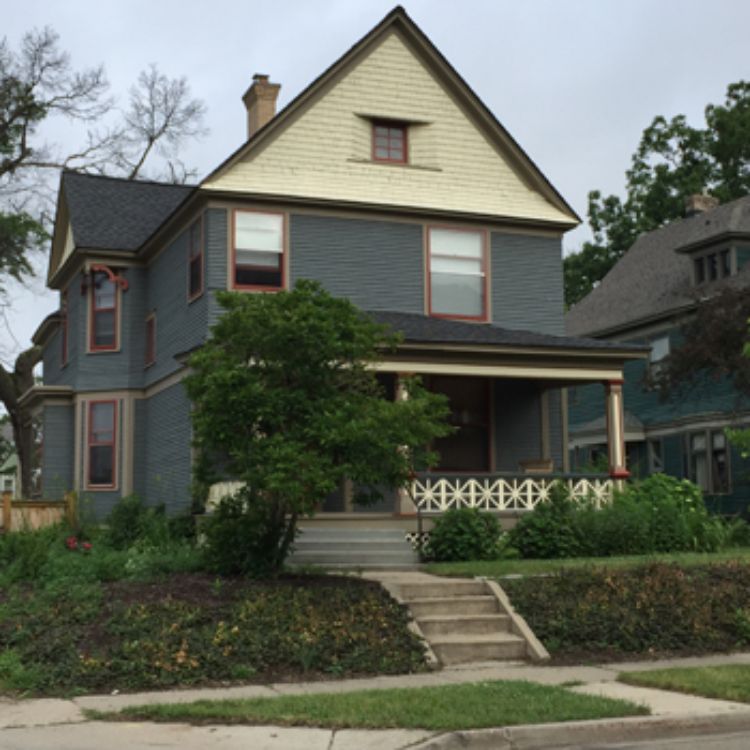 Contact: Olivia Adams, Byrum & Fisk Communications
Michigan State University study shows partnerships with private sector, innovative approach yields big results for Kent County in terms of job creation and economic impact
GRAND RAPIDS, Mich. – Over the last four years, the Kent County Land Bank Authority (KCLBA) generated $42.9 million in estimated economic impact and 266 jobs in Kent County, according to an economic impact analysis by the Michigan State University Land Policy Institute released today.
"Our analysis demonstrates the Land Bank Authority's critical role in supporting economic growth and development in Kent County," said Mark Wyckoff, Interim Director at the MSU Land Policy Institute. "In addition to reducing blight and bringing dilapidated properties back to productive use, this study shows the land bank fills a critical gap in neighborhood restoration and economic development."
Between 2012-2016, the KCLBA has worked on 484 properties and projects. Among their efforts, the Land Bank has rehabilitated blighted homes, cleaned up properties containing toxic waste and transformed foreclosed buildings into thriving businesses, the study shows. The analysis estimates the KCLBA generates $1.77 in the regional economy for every dollar spent by the land bank. Additionally, the sale of homes located within 500 feet of completed land bank activity resulted in a sales price increase of $7,064 per home.
"I have seen first-hand the KCLBA's ability to help small business owners and entrepreneurs like myself launch successful businesses," said Roman Petrack, owner of Kangaroo Kitchen who purchased and renovated a commercial property from the KCLBA to open his new catering business. "The KCLBA has partnered with the private sector to create jobs and support entrepreneurs, and continues to work with realtors and small business owners to strengthen our economy."
The analysis used several methods to calculate KCLBA's economic impact, including a Hedonic Property Price Analysis, Regional Economic Impact Analysis and Social Perceptions Assessment. The Land Policy Institute also interviewed 24 government officials, neighbors, local business, non-profits and community leaders, and facilitated an online survey of neighbors that had 89 respondents.
"The study confirms the Kent County Land Bank Authority was a key partner during the housing crisis and continues to play a key role in the West Michigan economy," said City of Grand Rapids Deputy City Manager Eric DeLong. "The KCLBA continues to return blighted, dilapidated properties to the marketplace quickly, responsibly and with greater transparency and accountability. We are fortunate to have them as a partner in stabilizing neighborhoods."
The Land Policy Institution's social perception analysis also found:
KCLBA plays a significant role in breaking the cycle of disrepair and blight, cleaning up difficult properties, returning properties to the tax rolls and being responsive to neighborhood concerns.
Community members want more information about property acquisition and the prioritization process, how the KCLBA can support affordable housing, historic preservation and the community's diversity goals, and the KCLBA's role in the post-housing crisis.
KCLBA's commercial activities had high positive impact on neighbor economic factors, including property values.
"This study gives us a roadmap for the next level of planning, investment and innovation," said Kent County Treasurer Ken Parrish. "We won't rest on our laurels, and we are committed to working with local government, community groups, realtors and private sector developers to ensure West Michigan's real estate market and economy remains strong for years to come."
The analysis was commissioned by the Kent County Land Bank Authority. A copy of the full study is available at KCLBA Community Impact Assessment.
ABOUT THE KENT COUNTY LAND BANK AUTHORITY The Kent County Land Bank Authority is a public-private nonprofit partnership that purchases and facilitates the rehabilitation of tax-foreclosed properties and helps Kent County's local units of government with strategic economic development activities. KCLBA assists in returning tax-reverted, dilapidated, and unclaimed land to productive use more rapidly and more responsibly compared to other methods. KCLBA's main goals are to stabilize neighborhoods, eliminate blight, increase property values, create economic development opportunities, and preserve neighborhood character. The KCLBA helps nonprofit developers revitalize properties by giving them access to tax- and bank-foreclosed properties in the nonprofit's target areas. The KCLBA offers for-profit developers the ability to quickly clear title on properties, obtain brownfield designation on contaminated properties, fully inspect and make an educated decision on purchasing tax-foreclosed properties, and provide access to purchase bank foreclosed properties. Read more about the KCLBA.

The Michigan State University Land Policy Institute was founded in 2006 and focuses on research and outreach related to land use, regional strategic growth in the New Economy and sustainable communities. The LPI is affiliated with the MSU School of Planning, Design and Construction; and collaborates with many faculty, centers and institutes across campus, as well as stakeholders outside the University. The Institute delivers innovative solutions, transitioning knowledge from a variety of experts to the community. It is supported by MSU, MSU Extension and several federal, foundation and state grants and contracts. Visit: Land Policy Institute.