Stuttering in young children
Is stuttering normal? Learn more about stuttering and an opportunity for your child to participate in a research study at Michigan State University.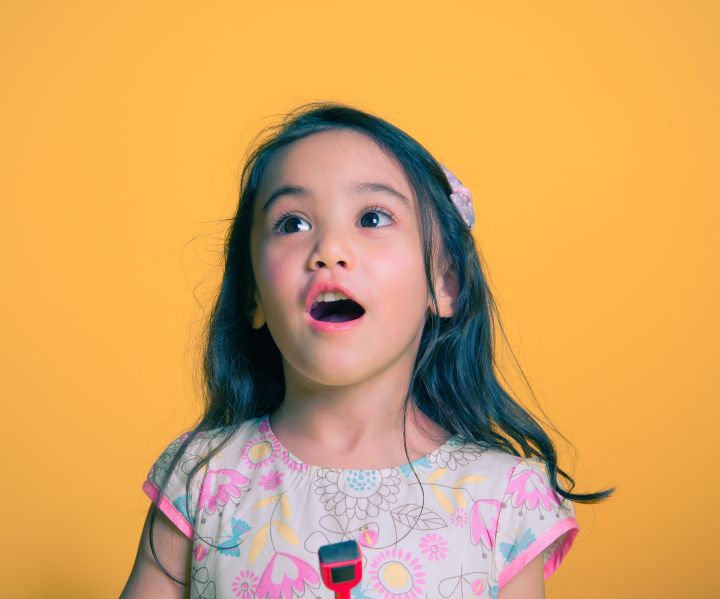 According to the American Speech-Language Hearing Association, stuttering affects fluency of speech or the normal flow of language. Stuttering often starts in early childhood and impacts approximately 5% percent of preschool-age children. While some children outgrow stuttering, others do not and stuttering can persist into adulthood.
Children who stutter might repeat whole words ("I-I-I want to go outside") or parts of words ("C-C-C-C Can I have a cookie?"). They may also prolong speech sounds ("SSSSSSS-am said I could play at her house today") or get stuck on sounds, such as /p/, /b/, /k/ or /g/. Other types of disfluencies occur in both stuttering children and typically speaking children, including phrase repetitions ("It's a…it's a… ball"), revisions ("I see Dory, no Nemo") or interjections, such as "um" or "uh."
While the cause of stuttering is unknown, the Speech Neurophysiology Lab, led by Soo-Eun Chang at Michigan State University, is conducting research to learn more about stuttering in children. By studying brain function and structure in children who stutter and children who do not stutter, researchers hope to better understand the neural bases of stuttering and help develop effective strategies for treatment.
The MSU Developmental Stuttering Project is currently looking for children to participate in their study. The team is actively recruiting children between the ages of 3 and 6, including children who stutter and children who do not stutter. They are also recruiting twins who stutter. Families will receive payment for their time, a free comprehensive report of their child's speech and language skills, a brief IQ assessment and a picture of their child's brain.
For more information about this research project or to have your child participate in these studies, please contact Madeline VanEck, research project manager, at 517-884-3286 or speechlabmsu@gmail.com, or visit the Speech Neurophysiology Lab website.
In addition, if you are concerned about your child's speech and language development, resources are available through Early On and your local school district. For children ages 0-3, you can get a free developmental evaluation through Michigan's Early On program. For children over age 3, contact your local Intermediate school district for information on receiving a speech evaluation for your child.
For more articles on child development, academic success, parenting and life skill development, please visit the Michigan State University Extension website.
To learn about the positive impact children and families are experience due to MSU Extension programs, read our 2016 Impact Report. Additional impact reports, highlighting even more ways Michigan 4-H and MSU Extension positively impacted individuals and communities in 2016, can be downloaded from the MSU Extension website.
Did you find this article useful?
---