Successful aging includes good nutrition
Know how to help your body stay healthy as you grow older.
July 17, 2018 - Author: Leatta Byrd, Michigan State University Extension
Updated from an original article written by Gretchen Stelter, stelter@msu.edu.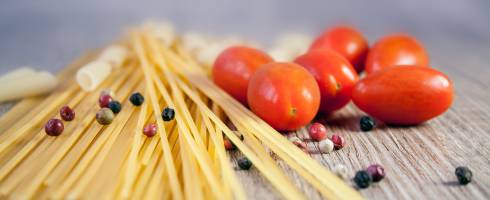 As people age it is important that they know how to help their body stay healthy. Older adults need daily protein, carbohydrates, fats, vitamins, minerals and water for good nutritional health. Michigan State University Extension recommends that older adults follow the My Plate recommendations. There are key eating plans that older adults should incorporate into their lifestyles that include:
Adequate nutrients: Eat enough food throughout the day to get your daily nutrients.
Weight management: Eat healthy, low-fat, low-sugar foods and avoid overeating to maintain a healthy weight.
Physical activity –

National Institute of Health

recommends that staying physically active and exercising regularly can produce long-term health benefits. It has been shown to improve health for some older people who already have chronic diseases and disabilities.
Eat fruits and vegetables: Include fresh, frozen, canned and dried fruits, 100 percent fruit juice and vegetables that are fresh, frozen, canned and juices into your diet.
Whole grains: Plan to eat at least three servings of whole grain foods daily: bread, pasta, oatmeal, cereals, brown rice, etc.
Low-fat dairy foods: Choose low fat milks including lactose –free and reduced products, fortified soy beverages, yogurts and cheeses.
Limit added sugars and sweeteners: Candies, desserts and sweet beverages have added calories and should be limited in your diet.
Limit sodium: Older adults should intake less than 2,300 mg of salt, equivalent to a teaspoon, each day. Specific populations with hypertension such as African Americans and middle or older-aged adults should have no more than 1,500 mg of salt daily.
Alcohol: It is recommended that men consume no more than two drinks and women one drink each day.
Adults over the age of 50 can receive added nutritional benefits from eating foods fortified with vitamin B12, such as fortified cereals or dietary supplements. For successful aging, older adults can maintain their energy level and reduce their risk of developing chronic diseases. For adults that have a chronic disease, eating well can help to manage the disease.
---