Suggestions for talking with children about tragedies and violence
Discover age-specific suggestions that can help guide conversations with children during and after tragedies.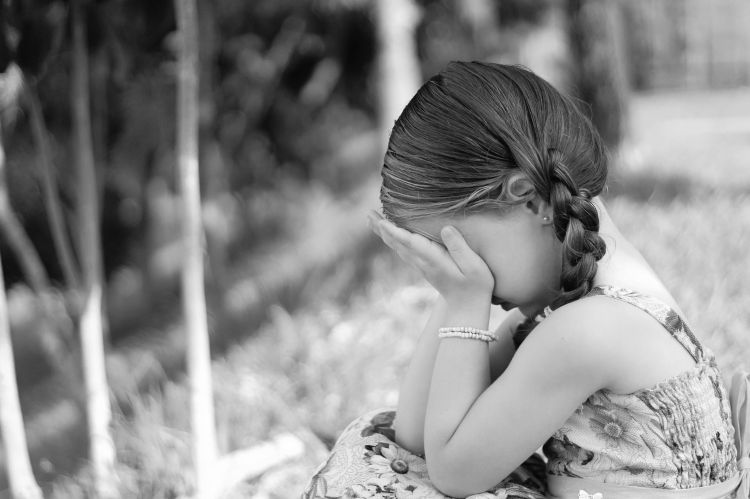 The horrific shooting tragedy at the Las Vegas, Nevada, outdoor concert venue on Oct. 1, 2017, impacts all of our psyches'. Whenever catastrophic events occur, whether it is hurricanes, terrorism, flooding, shootings, car accidents, or other terrible tragedies, it disrupts and shakes our core.
If you're not sure how to talk with your children about the shooting or violence, there are thoughtful resources for families, community helpers and caregivers that provide suggestions. All practical, research-based resources remind us to take an age-appropriate approach when talking with children about violence and trauma.
The National Child Traumatic Stress Network, as well as other organizations, offers tips for talking to children about the shooting and other traumatic events. Remember as you consider these suggestions that a child's reaction to tragic events often is shaped by adult responses. Also, there can be cultural differences in how individuals and families react.
General tips when talking to children about a tragedy
Open the conversation. Talk about the trauma, whether it is the Las Vegas concert shooting or something else. Not talking about it can create even more of a sense of fear for a child. From Facebook to Twitter to 24/7 news coverage to newspaper headlines, it is highly unlikely they haven't heard.
Ask what they know. Discover what your child or teen has already heard about the events. Be sensitive to how they are sharing and help them understand that information may change as facts are discovered. Talk through inaccurate or misconceptions using simple, age-appropriate language.
Encourage questions and answer the questions directly. Potentially, there could be some very difficult questions. Depending on what has occurred, they might worry if it could happen to a parent or themselves, at a workplace or a school. The concern about re-occurrence will be an issue. Reassurance and discussion of risk is important and it provides an opportunity to review your family plans for keeping safe.
Limit media exposure. It seems so simple, but we forget how often we have the TV or radio on in the background. This is critical for very young children and also important for children of all ages. Adults, too, can become overwhelmed with endless media coverage.
Age-appropriate considerations
Early-elementary school-aged children need brief and simple information balanced with reassurances that their schools and homes are safe. They also need to know adults are there to protect them. Again, turn off television, radio reports and social media feeds, maintain regular routines and patiently respond to questions to their level of understanding.
Upper-elementary and middle-school-aged questions will be more direct; they may have difficulty separating reality from "fake news." Check in their devices. Explore with them what they are viewing, hearing and seeing through social media. Encourage discussion.
Upper-middle and high school-aged children may or may not want to vocalize their thoughts about the trauma. Depending on the occurrence, they may feel guilt for not taking action or have thoughts of revenge. Encourage them to express their feelings to allow sadness and that you will love and support them. Again, depending on the trauma, teens may share concrete suggestions to make their neighborhood and school safer.
The Michigan State University Extension 4-H citizenship, leadership and community service team offers ideas on how to make a difference for young people between 5 and 19: Participate in anti-violence programs, learn conflict resolution skills and know how to seek assistance if you or a friend is struggling.
Check out the National Institute of Mental Health and National Child Traumatic Stress Network, which offer extensive, reviewed resources and publications for families, caregivers and medical providers, including información en Español.
Remember to be patient and a positive role model. If the reactions of your child or teen seem to be interfering with their abilities to function, contact a local mental health professional.