Summer camp fun plus science literacy – 4-H Great Lakes & Natural Resources Camp delivers both
Teens increase science literacy, learn about careers in science and natural resources, develop important life skills, and make lasting friendships at three-time national award-winning 4-H Great Lakes & Natural Resources Camp.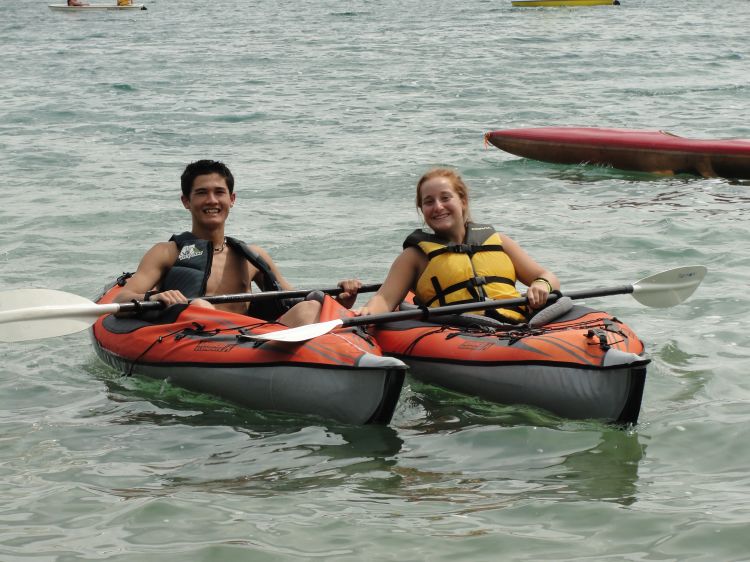 Looking for a summer camp that's fun plus helps young teens build life skills, increase science literacy and more? 4-H Great Lakes and Natural Resources Camp does all this and more; The application deadline is May 1. Campers must be entering eigth through tenth grade in the fall or be ages 13 to 15 at the time of camp. The camp is July 27- Aug. 2, 2014, on the northern shores of Lake Huron at Camp Chickagami in Presque Isle.
This Michigan State University Extension precollege program has won three state and national awards for science program excellence. It provides hands-on experiences with Michigan's natural resources, builds social and academic skills, and encourages career exploration. It can be a life-changing experience as teens increase their understanding and appreciation for Michigan.
"It's the best camp ever," said Julia, a past camper from Oakland County." I got to do things I have never done before like sailing, charter fishing on Lake Huron and exploring wetlands. It made learning science really fun. I will never forget the great time I had, all the friends I made and all the things I learned!"
Campers learn from natural resource experts in fields such as Great Lakes coastal and fisheries management, limnology, wildlife, forestry, geography, geology, and environmental education. The hands-on learning includes exciting natural resource recreation activities such as kayaking, snorkeling, underwater robotics, sailing, fossil hunting and archery and concludes with evenings around a campfire. First-time campers also go charter fishing and learn to fillet their catch. In addition to getting kids outside enjoying nature and learning to be good environmental stewards, the sessions incorporate four of the five Michigan Department of Education science curriculum standards in earth science and three of the five standards in biology.
The Michigan residence fee is $345 for 4-H members and $355 for non-members. The fee includes meals, snacks, lodging, a T-shirt, and program and activity costs. This camp is offered by 4-H Youth Development with support from Michigan Sea Grant Extension and the Michigan 4-H Foundation. Out-of-state campers will be accepted at the non-subsidized $450 fee if space is still available after May 1.
Following their involvement, campers are eligible for nomination to apply for a $2,000 MSU Precollege scholarship based on criteria such as attitude, behavior and active participation. The scholarship is applied toward each recipient's first-year at MSU as a degree-seeking student.
To learn more about camp and obtain a camper application, visit the event website. You can also view photos from past years on Facebook by searching 4-H GLNR Camp.