Summer farmers markets
Benefits to shopping at your local farmers market.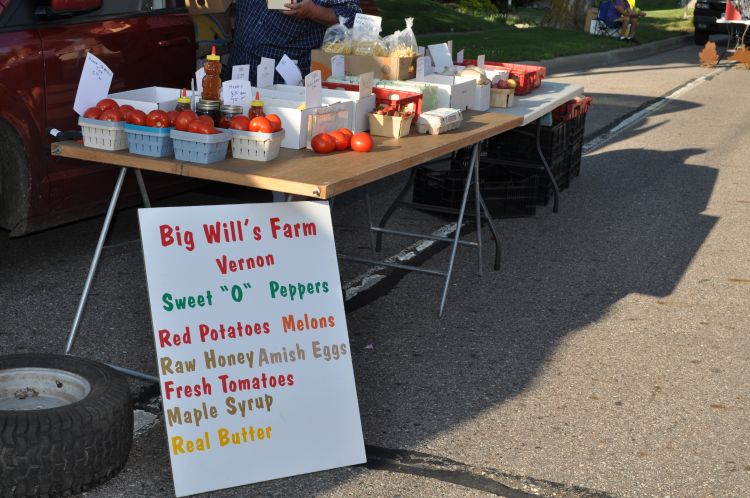 Farmers markets are in abundance during the Michigan summer months. There are many positives to making regular stops at your local farmers market to pick up fresh produce, cheese, meats, eggs, flowers and a variety of other locally made products.
Michigan State University Extension lists some benefits to shopping your local farmers market:
Stimulate the local and regional economy by supporting local farmers.
Get to know the farmer who grew the food you will feed yourself and your family.
Learn about specific growing methods.
Increase your family's consumption of vegetables and fruits.
The produce has not traveled very far and is in-season, which makes improves its taste and flavor.
The whole family can attend for a fun and educational activity.
Talk with vendors and farmers about the best ways to prepare their products.
The U.S. Department of Agriculture (USDA) offers grant opportunities to specific entities to help support expanded access and consumption of locally produced foods throughout the nation. List of eligible entities and applications can be found here: USDA Agricultural Marketing Service Grant Programs page.
Most farmers markets also accept Supplemental Nutrition Assistance Program (SNAP) dollars. To find a list where you can use SNAP dollars visit the Michigan Farmers Market Association website. To find a farmers market near you, search your location using the USDA Farmers Markets Directory Search.