Summer safety for children
Help children deal with safety issues even when we are not with them by teaching attitudes, strategies and actions they can take to keep themselves safe.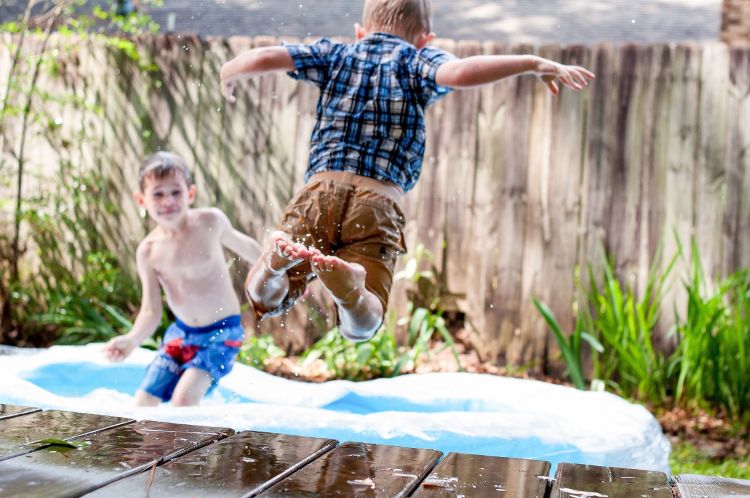 During the summer months, many Michigan children spend more time outdoors playing with other children. As parents, we make the decision about where and when our children can play outdoors. We also decide when it's OK for them to play without adult supervision or if it's better if we are onsite and observing them. Parents can help their children deal with safety issues when we are not with them by teaching attitudes, strategies and actions they can take to keep themselves safe.
The first thing we can help our young children learn is an attitude towards safety. Since we cannot always be right next to our child when they make a decision during play, we can help them recognize they have a role in preventing accidents and injuries. While it is our job to teach them about how to play safely, it is their job to decide to make safe choices.
Most parents know we have to teach our children about safety procedures in a variety of settings including the yard, playground or park, with vehicles and with their own toys such as bikes or wagons. If we show our children how to play safely on the swings or slide, for example, and we do it consistently when we are with them, they will begin to learn the safety rules and practice them when we are not present.
Sometimes when accidents happen, children may feel scared to tell an adult because they fear punishment. Explain that in emergency situations when the skills needed are beyond the scope of a child, children need to go to a responsible person for help. We can also make sure they know who they can go to in an emergency situation when we are not present. For instance, if your child is going off to another child's house to play, make sure your child knows they should go to the adult who is supervising if they run into a problem.
Some parents may not feel confident about which safety rules to teach, so Michigan State University Extension suggests these helpful resources:
10 General Safety Rules You Should Teach Your Children by Mom Junction. This articles covers 10 basic safety rules your children need to know, from avoiding playing with fire to refusing treats from strangers.
Pedestrian Safety by Sake Kids Worldwide. This website is all about safety tips to avoid accidents with vehicles.
H2O Smartz by Centers for Disease Control and Prevention. This website covers a list of suggestions for safe play in the water.
When children play, explore and try new things, there are bound to be accidents or injuries. We are doing a disservice to children to "wrap them up in bubble wrap" to protect them. We can't always be there to look out for and prevent accidents, but we can make an effort to teach our children simple safety rules and who to go to in an emergency. This will help prepare our children to become thoughtful and independent young adults.