Sweeten your day with Michigan maple syrup
March means its maple syrup season in Michigan.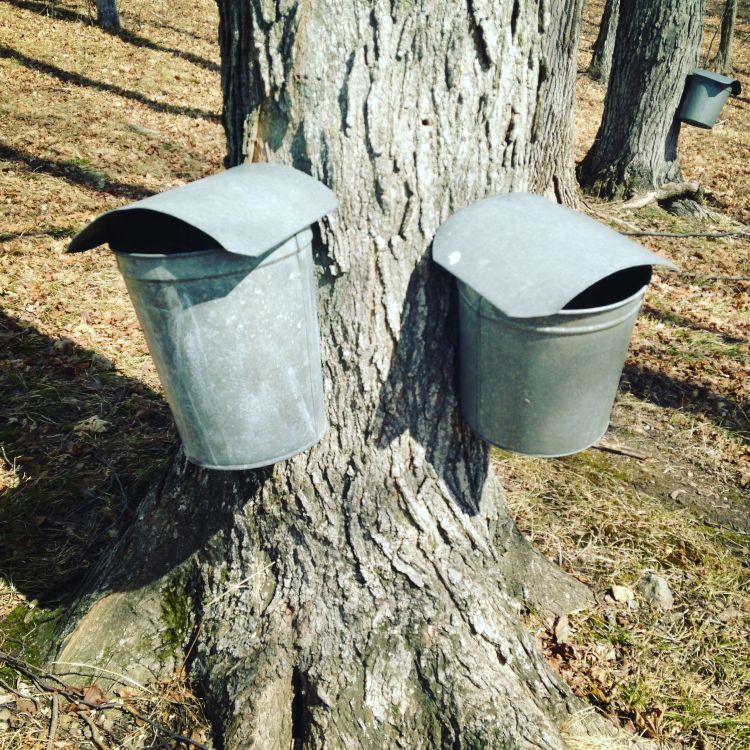 As the days get warmer, maple tree sap starts to flow and producers around Michigan capture the liquid to make maple syrup. It takes approximately 40 gallons of maple sap to produce just one gallon of maple syrup. Over the course of the short season, Michigan produces 90,000 gallons of finished maple syrup. In fact, Michigan ranks fifth in the nation for maple syrup production. The length of maple syrup season depends on the weather and the pattern of freezing and thawing from night to day.
How do you make sure you buy the real stuff? Most pancake syrups that you find at the store may contain very little to no actual maple syrup, so be sure to read the label. You will notice a distinct taste difference between 100 percent pure maple syrup and pancake syrup. Choose grade A syrup to use directly on food and grade B for cooking. Don't forget that maple syrup is a sweet treat; one tablespoon of maple syrup has about 50 calories and is approximately 67 percent sugar. Diabetics and others who are limiting their sugar intake need to treat maple syrup as they do other sugar products.
The refrigerator is the best place to keep pure maple syrup, even if it the bottle is still unopened. Maple syrup in glass containers will keep for up to one year. Use syrup in plastic containers within three to six months. If you can't use your syrup that quickly, freeze it in a freezable glass jar leaving one inch of head space.
To learn how to tap maple trees and produce your own syrup, read the Michigan State University (MSU) Extension bulletin Homemade Maple Syrup which can be purchased online.
Michigan Fresh helps people explore the state's bounty of fresh, locally grown fruits, vegetables, meats and more. Find the Maple Syrup factsheet plus much more information on the Michigan Fresh website. You can also find and follow Michigan Fresh on Facebook, Pinterest and Instagram.
MSU Extension's Community Food Systems Work Team supports the development of local food systems in Michigan. For more information connect with your local community food systems educator by visiting the expert page or calling 1-888-678-3464.