Swim into a career
If you love swimming, consider exploring careers in coaching and the health sciences.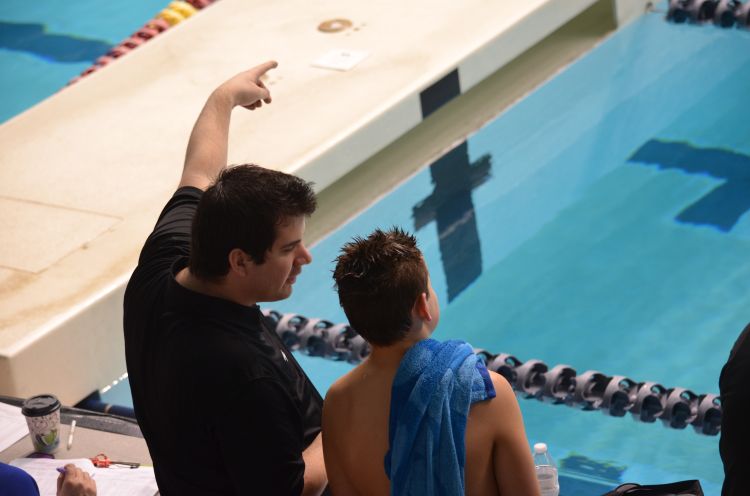 A popular activity in the summer is swimming. Swimming is both a recreational activity and a sport, and many people participate in swimming year-round in the comfort of an indoor swimming pool. Are you someone who enjoys swimming? Have you thought about a career related to the love of swimming?
While some star swimmers aspire to swimming professionally at the Olympics, there are many other careers that can be pursued. Youth can explore swimming-related careers such as coaching, fitness training/athletic training, sports medicine, occupational therapy and physical therapy. Some majors related to these careers are physical education, kinesiology, athletic training and exercise science.
For careers in occupational therapy and physical therapy, take time to learn about aquatic therapy either before or during the college years. Along with the physical training for swimming, another career field to consider is dietetics and nutrition. In any sport, an athlete's diet is important to be able to maximize performance; however, a career assisting people with their diet and nutrition is for people in all walks of life.
Michigan State University Extension has some ideas to prepare you for a career related to the health sciences from a swimming background:
Take science and math classes in high school.
Participate in pre-college programs relating to the health sciences. Michigan State University has opportunities for youth to participate in pre-college programs through the Spartan Youth Programs website.
Enroll in workforce preparation programs for opportunities to job shadow someone in a health related career or participate in an internship if they're offered by your local schools or workforce-based agencies.
If you're interested in being a swimming coach as a possible career, think about gaining some type of experience in coaching. If there are swimming leagues in your area, check into the opportunity to serve as a volunteer to coach younger youth. This will also help you learn how to teach, encourage and motivate youth to become better swimmers.
If volunteer coaching opportunities aren't available, try serving as a statistician or record-keeper for the different events at a swim meet. This type of opportunity may lead to other careers outside of health careers; however, it will be an experience that is putting you on track for your future career.
It is also helpful to look for future opportunities to be a swimming instructor or lifeguard to gain swim experience and build your network of professionals connected to the industry. A good place to learn more is the American Red Cross.
If swimming is a sport or recreational activity that you love, consider some careers in the health sciences that relate to swimming to blend your passion with your career.