Take time to explore nature with your children this summer
Understand the importance of time outdoors for children by trying one—or all—of these outdoor experiences.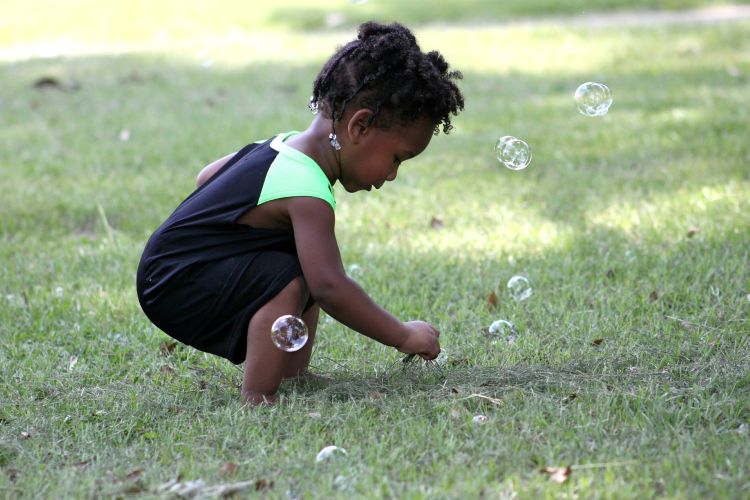 Children today are spending so little time outdoors that author Richard Louv established the term "nature-deficit disorder." Although no one will be formally diagnosed with this "disorder," it clearly describes the increasingly large separation between children and nature. Summer offers a wealth of opportunities to get outside and experience nature. Michigan State University Extension offers the following suggestions for family outdoor experiences.
Plan a camping trip. Instead of heading to a hotel for a family summer vacation, consider camping. New to camping? You can find rental cabins or RV units to reduce the need to gather supplies. Leave the electronics at home and send children out to play, hike and bike at your campsite. Enjoy a bonfire under the stars. Take time to tell stories and share time together, unplugged.
Explore a park. Michigan offers a wealth of county, state and national parks, many of which are free or low cost for local residents. Search for county parks near you at http://www.micountyparks.org. Find Michigan state parks at gov/stateparks. Visit findyourpark.com for a list of the national parks and lakeshores in Michigan. Hike, bike, swim, picnic, camp and explore these beautiful locations with your family.
Visit a Great Lake. Did you know that no point in Michigan is more than 85 miles from one of the Great Lakes? In fact, the name "Michigan" stems from an Ojibwa word for "large lake." The Great Lakes are the planet's largest bodies of freshwater. They are visible from the moon. How many Great Lakes have you visited? This summer plan a trip to one of our beautiful Great Lakes. Find dunes to hike, beaches to explore, shipwrecks to observe and lighthouses to climb. Learn more about our beautiful Great Lakes at michigan.org.
Check out a lake or river: Michigan has approximately 51,438 miles of river and 26,266 inland lakes greater than 1 acre in size. In fact, wherever you are in Michigan, you are no further than 6 miles from an inland lake! What lake is closest to you? What river? Visit "Michigan water facts" to learn more. Plan a visit to your local lake. Many state and local parks offer public beaches and rental canoes or kayaks. Don't forget life jackets!
Explore your own backyard. Check out the nature right in your neighborhood. City, suburbs or country, the natural world is all around us. Look under rocks for bugs, climb a tree, dig in the dirt, jump in puddles, go birdwatching, watch a sunset, plant a flower garden, explore the natural world right out your own door. Not sure where to start? Print a nature scavenger hunt or create a nature journal.
Exploring nature doesn't have to mean planning a complicated trip; you can connect with nature wherever you are. Experiencing nature is critical for children's physical and mental health. Take time this summer to get outside and enjoy Michigan's beautiful natural features.