Take a Christmas tree trek
The holiday season is the perfect time for a Christmas tree trek to notice the different evergreens alive outside and used for decorations in people's home.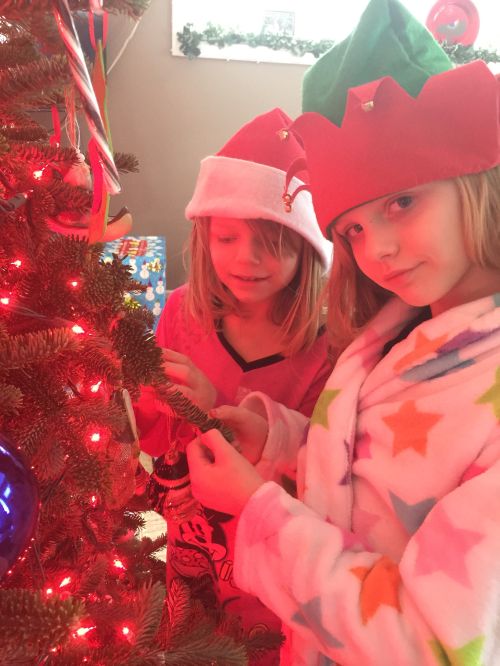 With winter in full swing, it is easy to note all the changes in the landscape—temperatures drop, the ground is covered with snow, animals are either hibernating or gained extra weight to help them survive the cold months ahead, and most trees have lost their leaves. One group of trees that are still lush and green this time of year are evergreen trees and shrubs. There are many different plants that fall into this category; some that might be familiar are pines, junipers or spruces. Since evergreens easily stand out, it is a great time to explore and take a Christmas tree trek to see what kinds of evergreens are native in your area and even what types of plants people have in their homes for decoration.
Visiting a lot selling Christmas trees is one way you may find a variety of evergreens. The blue spruce was my family favorite due to the color. Other family members purchased the softer needled white pine trees so they did not get poked by sharp needles as they decorate.
To begin your Christmas tree trek, start with some research to see what types of evergreens exist in your area. Here are some questions to think about:
What exactly is an evergreen?
What do evergreen plants look like?
Are all evergreens trees? Are there other types of evergreen plants?
What makes an evergreen different from other types of plants?
Where do evergreens grow? What do they need in their environment to grow?
What are the most common types of evergreen trees found in Michigan?
Now that you have some basic knowledge of evergreens, it's time to explore outside or inside while you visit others for the holidays. Take a walk and see what types of evergreens are in your neighborhood or notice what people have in their homes. As you explore, consider these questions:
Are you finding trees, shrubs or both?
Can you identify what kinds of evergreens these are? How do you know you are correct?
How do the evergreens differ is size and shape? How are they the same?
For those evergreens that are used for inside decorations, are there particular plants that seem to be more popular than others?
How do the evergreens outside differ from those inside? How are they the same?
If you enjoyed learning about evergreens by asking questions and discovering answers while exploring your world, check out these other resources from Michigan State University Extension and 4-H:
Asking questions like those mentioned above about trees help us explore the environment and science around us in our everyday lives.
Michigan State University Extension and the Michigan 4-H Youth Development program help to create a community excited about STEM (Science, Technology, Engineering, and Mathematics). 4-H STEM programming seeks to increase science literacy, introducing youth to the experiential learning process that helps them to build problem-solving, critical-thinking and decision-making skills. Youth who participate in 4-H STEM content are better equipped with critical life skills necessary for future success. To learn more about the positive impact of Michigan 4-H youth in STEM literacy programs, read our 2015 Impact Report: "Building Science Literacy and Future STEM Professionals."
Michigan 4-H has many 4-H science programming areas for youth to explore. Science is everywhere with many questions to ask and discoveries to be made. For more information about 4-H learning opportunities and other 4-H programs, contact your local MSU Extension office.